Wednesday Agenda | Thursday Agenda
You must first be registered to view the sessions. If you are unable to access the session, please visit the registration page.
Wednesday will kick off with a focus on Digital Innovation in the morning and Data in the afternoon.
Wednesday, November 2
7:15am - 8:15am ET
Breakfast | Sponsored by Citi
Sponsored by: Citi
8:15am - 8:30am ET
Welcome Remarks
8:30am - 9:30am ET
Opening Keynote Presentation: Lara Rhame, FS Investments
A Radically Different Year: Economic & Policy Update
---
Roaring inflation, hawkish fed policies, and volatile markets require a different approach. Join Lara Rhame, Chief US Economist at FS Investments, as she opens the GMM with a look at how the asset management industry is navigating an unprecedented environment and finding areas for opportunity.
Keynote Speaker:
---
Lara Rhame, Chief US Economist, FS Investments
9:30am - 10:30am ET
Outsmarting Fraudsters: Top Trends Shaping Cybersecurity
Overview
---
Where transactions occur and personal information is stored, fraudsters follow. Examine the latest security vulnerabilities and fraud trends, and develop a cybersecurity blueprint that will help your organization shore up data and mitigate risk in the current digital age.
Moderator
---
Todd Hjerpe, Cyber Security - Financial Services Managing Director, EY
Speaker(s)
---
Terence Jackson, Chief Security Advisor, Microsoft
Leia Rudikoff, Global Anti-Fraud Officer, Manulife
Tim Savage, Senior Manager Fraud Nexus, Nuance Communications
10:30am - 10:45am ET
Networking Break
10:45am - 11:00am ET
Lightning Talk: Digital Assets
Speaker(s)
---
Hadley Stern, Managing Director, Head of Digital Asset Custody, BNY Mellon
11:00am - 12:00pm ET
FinTech Disruptors: Buzzwords or Business Ready?
Overview
---
AI, Predictive Intelligence, Cognitive Computing…These cutting-edge technologies are making headlines, but are they really gaining mindshare and receiving budgets at top asset management firms? Get practical, real-world examples of how these capabilities are penetrating everyday operations at financial institutions across the globe.
Speaker(s)
---
Sanjay Balu, VP, Sr. Director Enterprise Applications Architecture, MFS Investment Mgmt.
Jim Fanning, Director, Global Financial Services Leader for North America, Amazon Web Services
Gautam Moorjani, General Manager, Intelligent Automation Solutions, SS&C
12:00pm - 12:30pm ET
Networking Break
12:30pm - 2:00pm ET
NOVA Awards Presentation and Luncheon | Sponsored by HengTian
Sponsored by: HengTian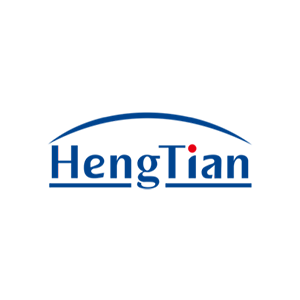 2:00pm - 3:00pm ET
Persuading with Data
Overview
---
Why your expertise makes you worse at communicating data and what you can do about it. Communicating quantitative and factual information effectively is a necessary business skill for individuals and a mission critical need for organizations. Miro Kazakoff, author of "Persuading with Data" and a Senior Lecturer at the MIT Sloan School of Management, will explore the systemic reasons why experts struggle to communicate this type of information. This session will discuss how the human brain processes quantitative information and why the experts are poorer communicators in their own domain, and what we can do about it in our day-to-day jobs.
Speaker(s)
---
Miro Kazakoff, Author of Persuading with Data and a Senior Lecturer at the MIT Sloan School of Management
3:00pm - 3:20pm ET
Networking Break
3:20pm - 4:00pm ET
ESG Debate: Two Sides to the Green Coin
Overview
---
Channel your inner college-debate-team energy and join us for a fast-paced one-on-one between ESG experts! There are over 800 registered funds and $3T in combined assets in ESG investments. Are regulatory frameworks, proprietary metrics, and performance analyses helping or hindering sustainability claims and price premiums? You be the judge.
Speaker(s)
---
Bill Beaulieu, Principal Director, Strategy & Consulting, Accenture
Amy McDonald, Senior Associate, Morgan, Lewis & Bockius LLP
4:00pm - 4:45pm ET
Use-Case Analysis: Where is Data Paying Dividends?
Overview
---
What data is needed to grow a business? What data do clients want to see? What's working? What's not working? Join us for an in-depth review of the data ecosystem: how to consume it, organize it, govern it, play it back, and provide it as a service. Understand how asset managers are thinking about data and the analytics tools that are driving strategic business decisions.
Moderator
---
Brad Mahaney, Managing Consultant, Aliter Investment Services
Speaker(s)
---
Mary Gaspar-Hillenbrand, Managing Director, Global Head of Digital Transformation, Citi.
Tom Lloyd, Director, Quantitative Research and Analytics, Cap Group
5:00pm - 6:30pm ET
Networking Reception | Sponsored by Invesco
Sponsored by: Invesco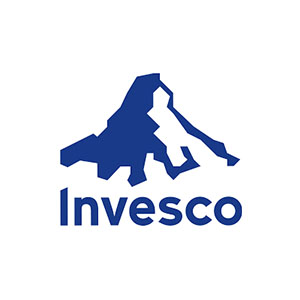 | Access Date | Quiz Result | Score | Actions |
| --- | --- | --- | --- |