GMM Speakers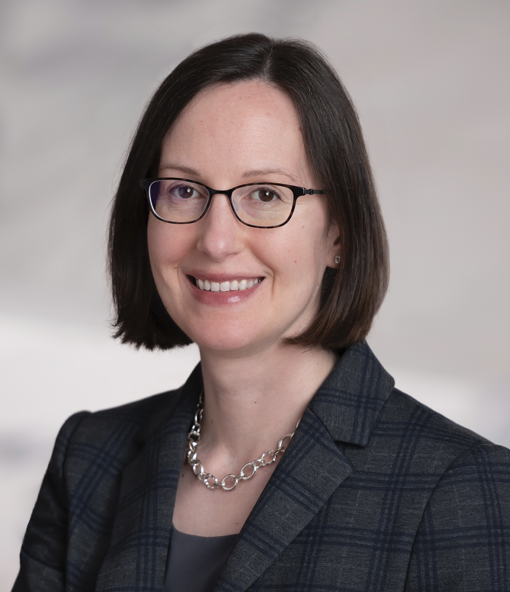 Elena Barone Chism
Deputy General Counsel for Retirement Policy, ICI
Elena Barone Chism is Deputy General Counsel – Retirement Policy for the Investment Company Institute. Her responsibilities include advocating for the Institute's membership on retirement security issues and assisting members and Institute staff in understanding tax and ERISA rules that affect defined contribution plans, IRAs, and similar savings vehicles.
Prior to joining the Institute, Ms. Chism was in private practice at the Groom Law Group, where she advised clients on the design and operation of tax-qualified retirement plans and executive compensation arrangements. She also assisted employers with defined benefit plan funding challenges, employee benefits issues arising from corporate acquisitions and divestitures, and qualified domestic relations orders.
Ms. Chism received her J.D. with honors from the George Washington University Law School, where she was Articles Editor of The Environmental Lawyer. She received a B.A., with distinction, from Duke University.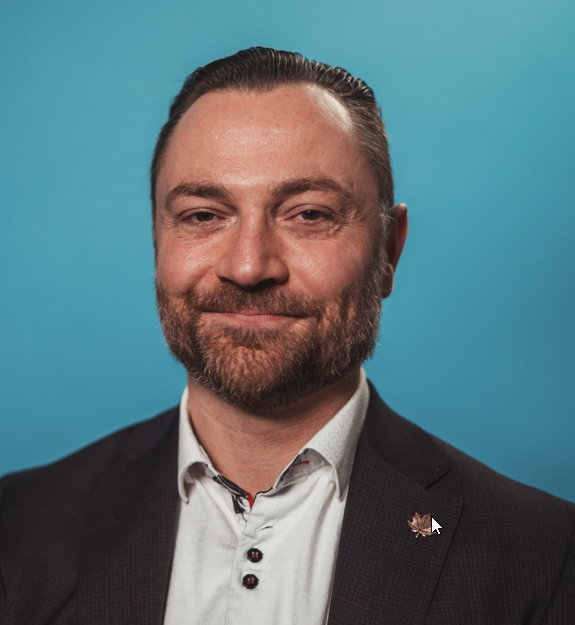 Brett Beranek
General Manager of the Security Business for Nuance Enterprise Division, Nuance Communications
Brett Beranek is responsible for overseeing the security and biometric line of business at Nuance, a Microsoft company. In this role for the past 12 years, Beranek has brought Nuance to a leadership position in the biometric authentication and biometric fraud prevention space. A thought leader in the field of biometrics, Beranek is a frequent contributor in industry events and the media on the topic of AI technology and it's use by the fraud community, and how society can mitigate against these evolving threats. Prior to Nuance, he held various leadership positions in the biometrics and security industry. He has earned a Bachelor of Commerce, Information Systems Major, from McGill University as well as an Executive Marketing certificate from Massachusetts Institute of Technology's Sloan School of Management. Beranek is also a certified Master Fraud Prevention Black Belt professional.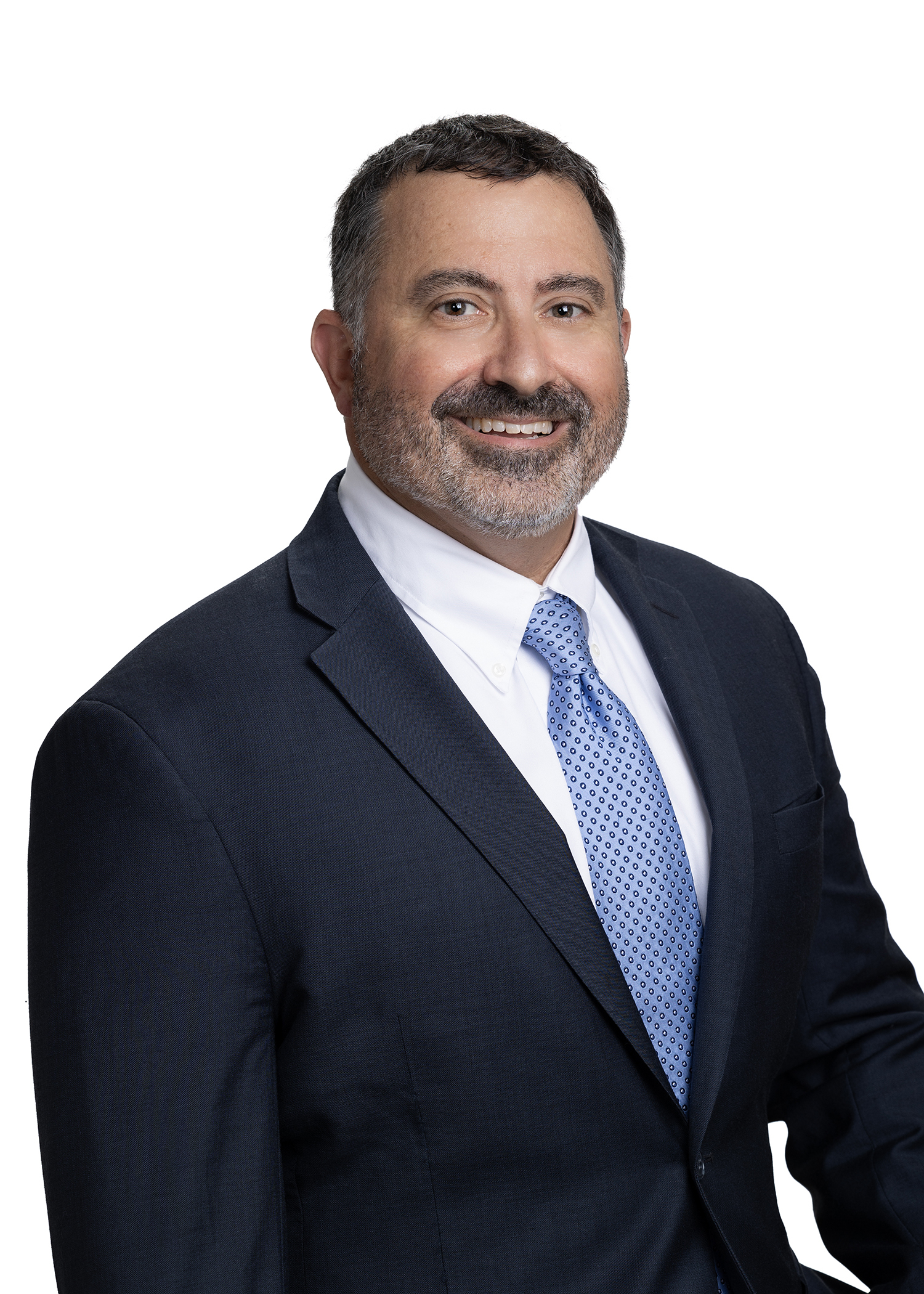 Scott Brady
Head of US Product Development & Strategy, Columbia Threadneedle Investments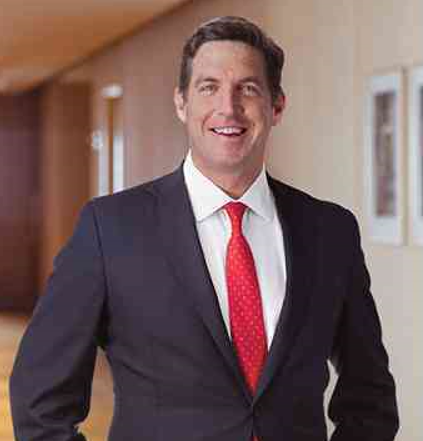 Jim Bumpus
Head of Intermediary Markets, Columbia Threadneedle Investments
Jim Bumpus oversees the internal and external Independent Advisor and Broker/Dealer divisions, Strategic Beta wholesaling, Business Development, and Sales Governance and Administration teams. He joined one of the Columbia Threadneedle Investments firms in 2015. He's held several roles at Putnam Investments, including head of strategic accounts and served as a regional investment sales manager at Citizens Investment Securities and a financial advisor at Shearson Lehman Hutton. He's been a member of the investment community since 1989 and holds the Certified Investment Management Analyst® designation.
Declan Byrne
Partner, PwC Partner, Mutual Fund Research and Analytics Leader
Declan is a Partner in the PwC Boston Mutual Fund practice and is the PwC Mutual Fund Research and Analytics Leader. He has over 23 years serving the Global Asset Management industry and serves as an audit Partner on a number of PwC mutual fund clients. Recent publications Declan has been responsible for include "Mutual Fund 2030 - Rising Expectations", "COVID-19 and the Mutual Fund Industry" and "Mutual Funds outlook: The time to act is now". In addition, Declan has a passion for innovation and technology and is the CCO of PwC's Asset Management Digital Solutions, how we digitize and automate the PwC audit of the future.
Gary Casagrande
Senior Vice President - Head of US Fund Administration, Northern Trust
Gary Casagrande is the Head of US Fund Administration at Northern Trust with oversight of the Financial Reporting, Regulatory Reporting, Expense & Budgeting, and Performance Reporting teams. In this capacity Gary is responsible for setting and executing strategy across the Fund Administration organization to ensure client satisfaction with team deliverables and to advance the quality of the Fund Administration product that NT delivers to its clients.
Prior to joining NT earlier this year, Gary spent the prior seven years at Confluence as the Head of Global Market Strategy with responsibility for understanding trends across the front, middle, and back office to help Confluence build and deliver viable solutions to real business problems. Prior to Confluence, Gary was the Head of Financial Reporting and Expense Administration at BBH and at JPM in a leadership role before that. Throughout his career, Gary has focused on continuous operational improvements, efficiency, and client service. Gary has a Bachelor's Degree from Bryant University in Business Administration with a focus on Finance.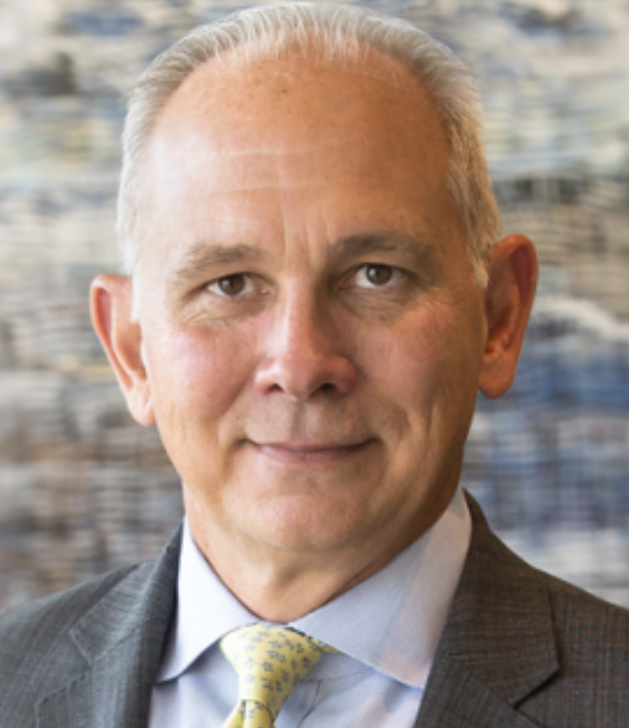 Jason Cole
Head of Public Policy, FS Investments
Jason Cole serves as Executive Director, Public Policy and Corporate Social Responsibility at FS Investments where he helps lead the firm's public policy and government affairs efforts at the federal, state and local level. Mr. Cole also plays an integral role in executing on the firm's Corporate Social Responsibility priorities by working to strategically position FS Investments with lawmakers and regulators, and supports FS-launched nonprofits and FS Foundation partners.
Mr. Cole brings extensive experience in public policy development and advocacy, strategic communications, media relations, and political, issue and brand campaigns. Prior to joining the firm, he served as Senior Vice President for External Relations at CBC companies. Mr. Cole has served as Associate Vice President of University Relations at Cornell University, Head of Federal Government Relations at MetLife, and Executive Director, U.S. Office of Public Policy at UBS. Mr. Cole has also served over a decade in the U.S. House of Representatives, first as a legislative director and later as a chief of staff.
Mr. Cole received a bachelor's degree in philosophy and political science from Kansas State University and a master's degree in public administration from Syracuse University.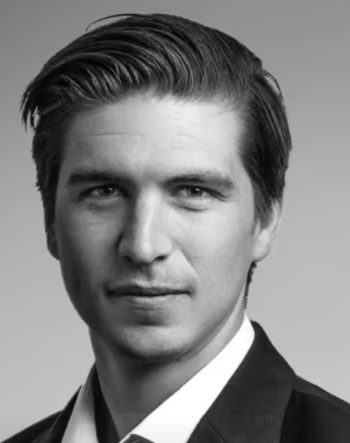 Brendan Cuddihy
Chief Operating Officer, CAIS
Brendan Cuddihy is the Chief Operating Officer at CAIS. He oversees the Operations, Client Service, and Integrations teams. Brendan is responsible for funds and investment product operations, including onboarding, integration of workflows, reporting, and investor/manager relations. He has more than 10 years of experience in the asset management and financial services industry, having worked at US Bancorp and Moody's Corporation. Brendan graduated Cum Laude with a BA in Economics and received his MBA from Marist College. Brendan holds his Series 7 and Series 63 licenses.
Vanessa Fernandes
Head of Digital Experience and Delivery, BNY Mellon
Vanessa Fernandes is an inspired digital leader and advocate for women in banking and technology and a pioneer of change. Vanessa is a multi-lingual, innovative and experienced leader with international expertise in originating/launching and managing successful global businesses and tech strategies. She has vast knowledge and experience in the financial industry and digital platforms; including navigating through crises, transitioning business capabilities and customer experience into sustainable technology solutions, making her a recognized industry thought leader. Vanessa carries several credentials including an MBA in Technology, a certificate in Innovation and Strategy from Harvard University and certificates in Management & Leadership and Managing Technical Organizations from MIT.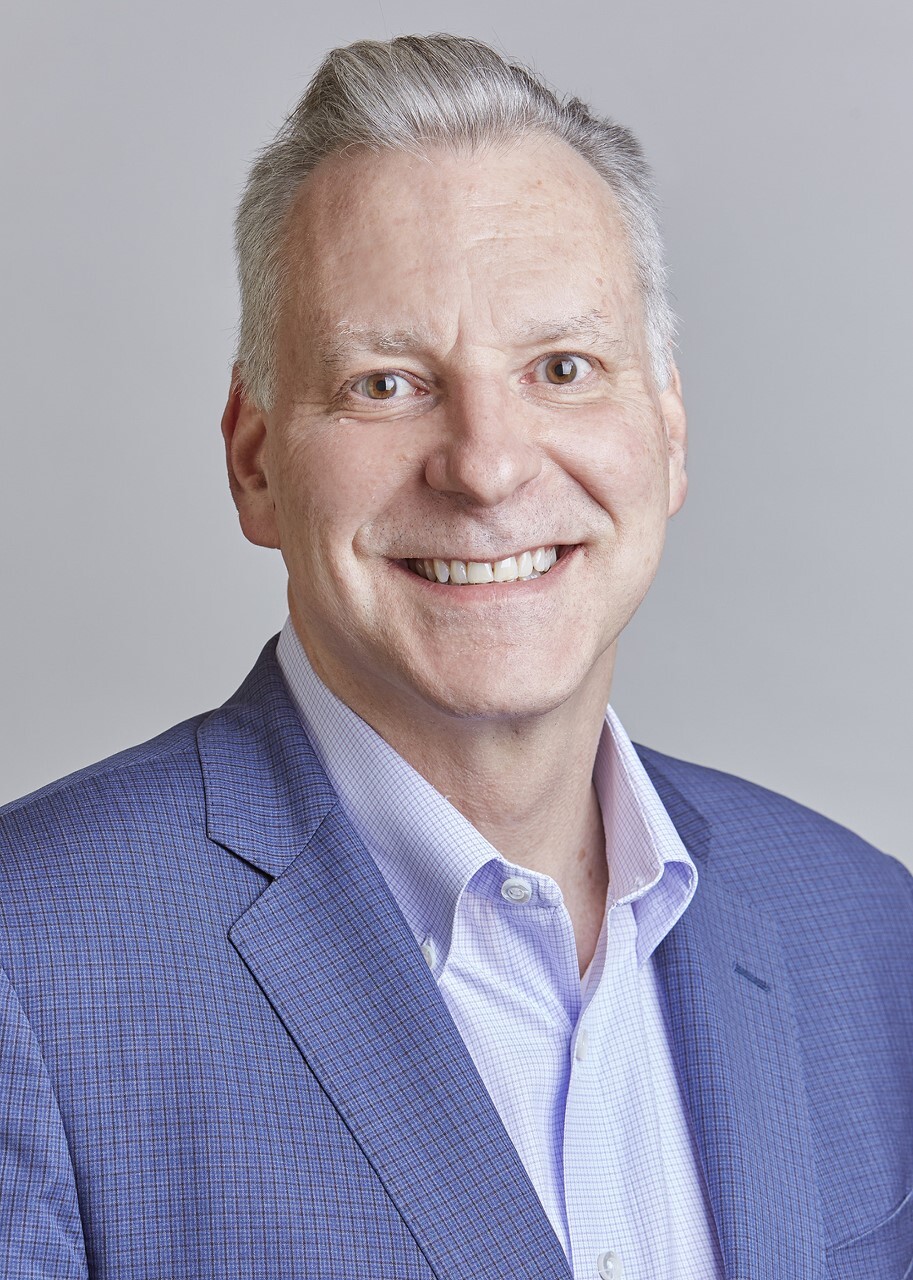 Peter Finnerty
Mutual Funds Practice Leader, PwC
Peter is PwC's Asset Management Global Assurance Leader and US Mutual Funds Leader.
As a member of PwC's Global Asset & Wealth Management Leadership Team, he is responsible for driving the Firm's innovation and technology initiatives across the sector's global practice. Peter has served many of PwC's largest mutual fund clients on various strategic, operational, regulatory, financial reporting and board governance matters.
Prior to his global and national leadership roles, Peter served as the Leader of PwC's Boston office Mutual Funds Practice. In connection with his international experience, Peter worked for three years in the PwC Tokyo office where he was responsible for the Firm's services to global investment management clients with operations in Japan.
Peter received a B.A. in Economics from Amherst College.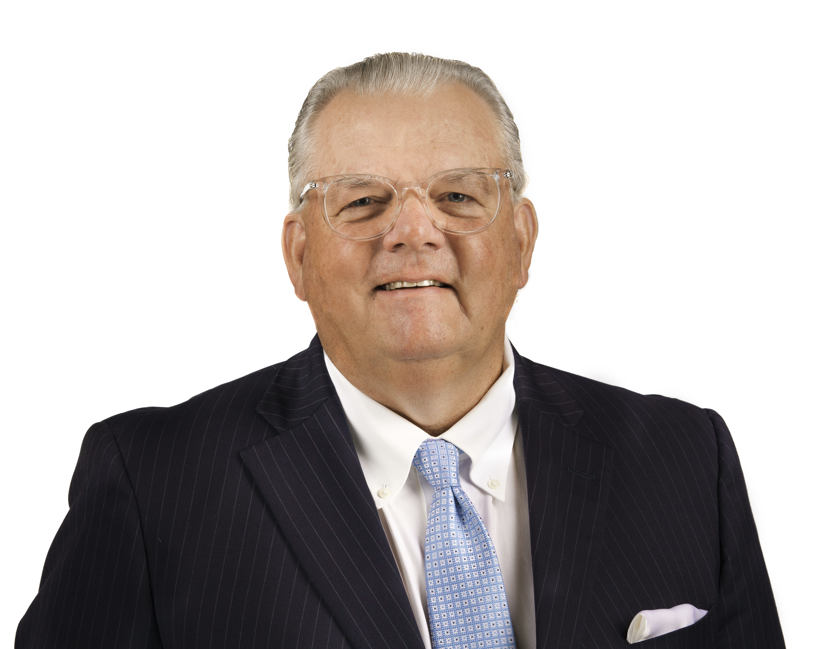 Jim Fitzpatrick
President & CEO, Nicsa
Jim Fitzpatrick is the President and CEO of Nicsa, a global asset management trade association with a mission of connecting industry participants in order to advance leading practices. Jim joined Nicsa in 2015 with 30 years of experience in senior leadership roles within the asset management industry. Working closely with the Board of Directors, Jim has set the strategic direction of Nicsa, which includes the launch of the Diversity Project North America in late 2018. The Diversity Project promotes an inclusive asset management industry and seeks to achieve diversity across all dimensions through collaborative leadership from senior business executives.
Previously, Jim was a Managing Director at Goldman Sachs Asset Management with responsibilities that included senior leadership responsibilities in both global operations and global sales roles during his career. In addition, he served as an officer of the Goldman Sachs Funds for fourteen years and served as an Independent Trustee for the Hays Series Trust until December 2017. Jim began his career with The Boston Company and later First Data Investor Services Group, a subsidiary of the surviving entity, First Data Corporation, where he held several senior management positions during his tenure.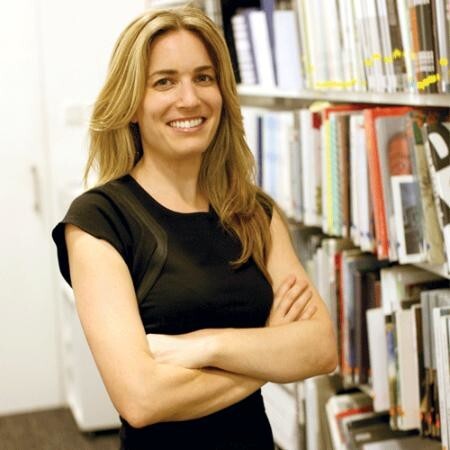 Amie Fleming
Data & AI Director for Financial Services, Microsoft
Amie Fleming is Data & AI Director for Financial Services at Microsoft. Her team is responsible for leading customers through digital transformation by helping them innovate and solve complex problems with artificial intelligence, machine learning, data analytics, and cloud migration. Prior to Microsoft, Amie was based in Hong Kong, where she was responsible for commercial partnerships in Asia Pacific for the Financial Times. She also co-founded and successfully exited an internet start-up in Asia. Amie is a native of Silicon Valley in California and earned a B.A. from UCLA, an MPA from Columbia University's School of International and Public Affairs, and an MBA from Columbia Business School. She resides with her husband and son in New York City.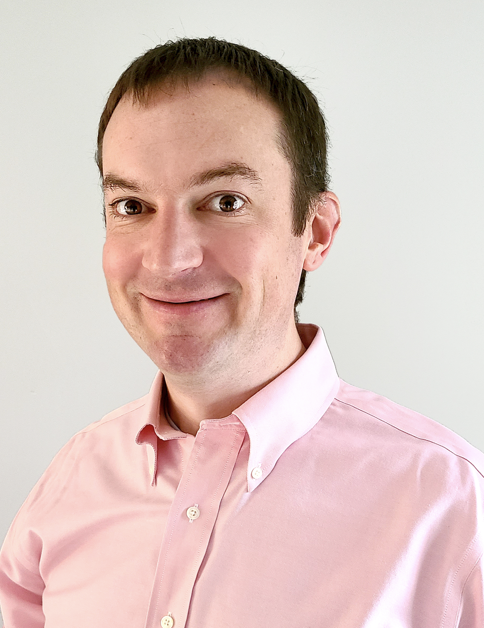 Robert Fox
Senior Manager, Clarendon Partners
Transformation executive with 17 years' experience leading large-scale programs for major financial services companies, specializing in business & technology transformation, strategy, change management, operational excellence, process redesign, business analysis, project / program / portfolio management, organizational design, data management, and technology enablement.
Rima Haddad
Vice President, Hedge Fund Financial Reporting, JP Morgan
Rima Haddad is a Vice President in the Alternative Fund Services Financial Reporting group at J.P. Morgan. Her team is responsible for the financial statement and audit process for hedge fund, hybrid and private equity clients. Rima has over 15 years of experience in the financial services industry including financial statement, regulatory reporting, talent management and NAV valuation. Prior to joining J.P. Morgan, Rima worked at State Street and Putnam Investments in their fund accounting and operations group. She holds a B.S.B.A. with a concentration in Finance and a minor in economics from the University of Massachusetts.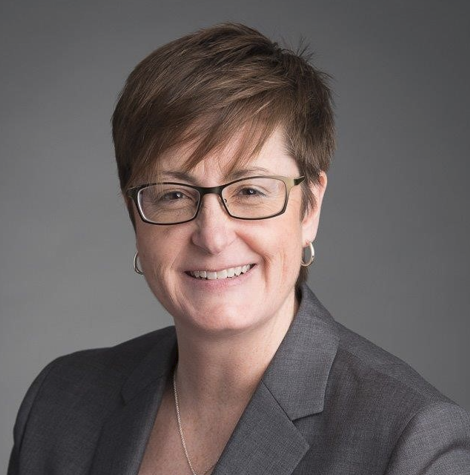 Joanne Kane
Chief Compliance Officer, SS&C Technologies
Joanne Kane is the Chief Compliance Officer for SS&C's Global Investor and Distribution Solutions Division (GIDS), US. Ms. Kane joined SS&C in May of 2023 and is responsible for the full range of compliance initiatives and issues related to 40' Act mutual funds and SS&C's asset management clients.
Ms. Kane has over 30 years of experience in the financial services industry, including extensive knowledge of transfer agency and compliance as well as various Securities and Exchange Commission regulations pertaining to asset managers. Prior to joining SS&C, Ms. Kane served as Chief Industry Operations Officer for the Investment Company Institute where she spent almost 10 years. Earlier in her career, she held various senior positons including as Vice President of Transfer Agent Governance and Administration for Columbia Management Investors Services, Corp. and as Assistant Vice President of Transfer Agent Compliance with IXIS Asset Management Services. Ms. Kane graduated Magna Cum Laude from Providence College with a BS degree in finance.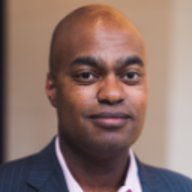 Kenny King
Head of Alternatives, Asset Servicing, BNY Mellon
Kenny D. King is a Managing Director at BNY Mellon responsible for managing the Product team for Alternatives. Prior to managing the business, Kenny was the Global Head of Relationship Management for Alternatives. BNY Mellon provides innovative services for alternative managers and asset owners across hedge funds and fund of hedge funds, private credit, private equity, and real estate.
Prior to joining BNY Mellon, Kenny was the Head of the Americas Capital Introduction and Consulting Team for J.P. Morgan. He managed a team that introduced institutional investors and third-party vendors to the firm's hedge fund clients. Prior to the Americas role, Kenny spent three years managing the EMEA Capital Introduction Group in London. Kenny has spent his entire career working in alternatives from the beginning when he started as an analyst for Merrill Lynch Investment Managers Alternative Strategies and then he joined Bear Stearns as the Head of Due Diligence for its Structured Funds business.
Kenny holds a B.S. in Management from Tulane University and is a CFA Charter holder. Kenny lives in Rumson, NJ, where he enjoys spending time with his wife, daughter, and son. Kenny serves as Board of Trustee for the Visiting Nurse Association Health Group in New Jersey and George School in Newtown, PA. In his spare time, Kenny enjoys golfing and reading non-fiction books.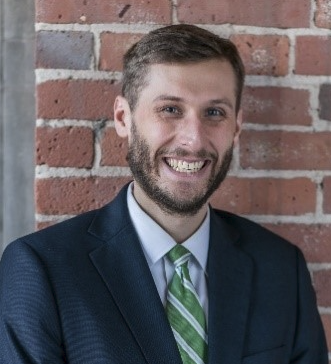 Tim Kresl
Principal, Distribution Insight, Broadridge
Tim Kresl is a Principal of the Distribution Insight team at Broadridge. Tim has spent his career partnering with leading financial services providers to help translate data and research into meaningful actions that improve business outcomes.
Tim Kresl cofounded Atom Analytics in January 2018 with the goal of helping financial services providers use their existing data more effectively and systematically to drive distribution effectiveness. In July 2018 Atom Analytics joined Broadridge as part of the Data & Analytics group. Broadridge's new Distribution Insight team now combines in-depth interviews with key stakeholders, an unmatched distribution dataset, cutting-edge data science techniques, and their unique view of the customer landscape with clients' business goals and data to create bespoke segmentation strategies and client journey maps.
Prior to starting Atom Analytics, Tim was a Principal of Market Metrics and subsequently a Strategic Advisor to Strategic Insight. In these roles he became a recognized leader in the industry for utilizing data to drive distribution effectiveness. He has worked with a range of asset managers to design sales territories, develop optimal rotations, implement data-based solutions, and train end users to drive adoption. In addition, Tim has worked extensively with senior managers to develop management tools that measure the effectiveness, productivity, and improvement of their distribution organizations.
Tim completed his undergraduate studies at the University of Vermont, graduating with a Bachelor of Science in Business Administration and Bachelor of Arts in Sociology. He currently resides in Arlington, MA with his wife and two children.
Matt Labovich
US Data Analytics and AI Leader, PwC
Matt is the leader of PwC's Analytics Insights practice. The Analytics Insights (AI) team is focused on the delivery of end-to-end data strategy, cloud/data platform implementation, data science, data governance/quality, visualization as well as advanced automation services. The AI team delivers results across our client's data platforms of choice, including cloud solutions like AWS, Azure, GCP, Snowflake, and Databricks. This includes helping clients assess their needs, define data needs and objectives and delivering on those objectives by implementing technology solutions and building analytical/AI models that drive impact.
Matt has over 25 years of experience working with PwC clients focused on leveraging their data to drive impactful actions and optimizing how they leverage this information to manage their strategic and day-to-day business. His experience supporting clients across numerous industries including Power, Utility, Energy, Chemical, Manufacturing, and Telecommunication clients resulted in client's redefining and transforming their data, analytics and reporting functions. . Matt has worked extensively with complex, global organizations in the US, Europe, South America and Asia and has significant expertise working with organizations going through significant change and redefining their organization which includes focus areas such as data strategy, analytics, AI/ML, financial process redesign, revenue assurance, regulatory compliance, corporate governance, data monitization and cost minimization.
Rosa Licea-Mailloux
Vice President and Head of Compliance, Americas, MFS Investment Management
Rosa Licea-Mailloux is a vice president and head of compliance, Americas, at MFS Investment Management® (MFS®). She is also the chief compliance officer of the MFS Funds. In this role, she oversees all aspects of compliance for MFS investment products distributed throughout the Americas, collaborating with various groups across MFS to ensure all regulatory requirements are met and adhered to across the firm's various distribution channels.
Rosa joined MFS in 2018 as a director of corporate compliance and was named to her current role in 2022. Previously, she worked at Natixis Investment Managers for over 14 years, holding several roles in the firm's legal and compliance groups, including chief compliance officer for the Loomis Sayles Funds, Natixis Funds and Natixis ETFs and senior vice president and deputy general counsel for Natixis Investment Managers – US Distribution. She began her career in financial services in 2001 as a compliance specialist with Putnam Investments.
Rosa earned a Bachelor of Arts degrees in biology and economics from Boston University, a Juris Doctor degree from the Northeastern University School of Law and an MBA from UNC KenanFlagler Business School. She is an adjunct professor of financial sector compliance and corporate counsel risk management at New England Law | Boston.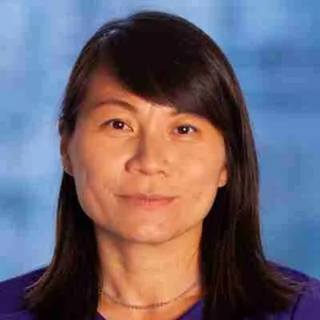 Meisan Lim
Managing Director – Hedge Fund Research, Cambridge Associates
Meisan is a managing director researching and advising on hedge funds in Cambridge Associates' Boston office. She heads up the firm's research efforts on uncorrelated strategies in the Americas.
Previously she was part of the firm's Pension Practice, where she advised a variety of institutional investors on hedge fund investment issues such as asset allocation strategy, manager selection, risk management and investment program evaluation.
Prior to joining Cambridge Associates in 2016, Meisan spent almost eight years at Omega Asset Management, a wholly-owned subsidiary of a European family office, most recently as the director of hedge fund research. In that role, she led US research for all strategies and contributed to the success of its Cerrado Fund, which was nominated for Best Global Equity Fund (based on last five years' return) by Hedge Fund Intelligence's Invest Hedge for four consecutive years, from 2013 to 2016.
While at Omega, she also helped launch an uncorrelated fund-of-funds product. Prior to that, Meisan worked in the capital markets group at Apollo Management and the fund-of-funds unit at Guggenheim Partners. Early on
In her career, she held positions at Evergreen Investments (now Wells Fargo), Tsai Capital, and Bloomberg LP and has an MS in Journalism from Columbia University, a BA in Economics and Spanish from Middlebury College, and is a CFA Charterholder.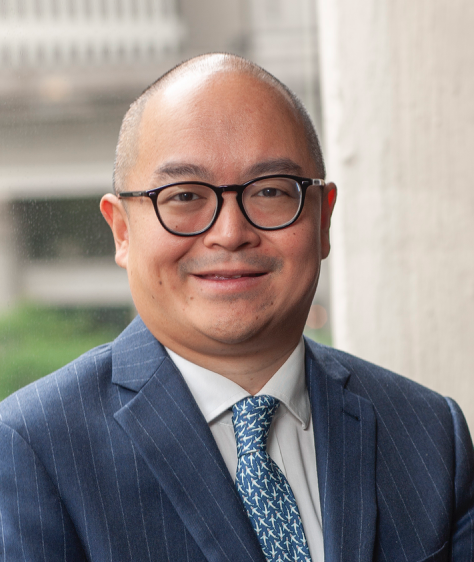 York Lo, CAIA, CIMA
Head of Alternative Product and LLCs, John Hancock Investment Management
York has been a key member of the team responsible for manager selection and oversight and product development and management for global fund platforms. While at the firm, he's launched products across structure types, asset classes, and styles, which has contributed significantly to the firm's growth.
He brings 25 years of experience in the asset management industry in the United States and Asia, previously working for firms such as UBS and Putnam Investments in business development and research roles. York holds the Chartered Alternative Investment Analyst and Certified Investment Management Analyst designations and serves on the DEI Advisory Board of the CAIA Association. Education: M.B.A., MIT Sloan School of Management; B.S.B.A., Finance, Boston University Questrom School of Business. Joined the company: 2008, Began career: 1998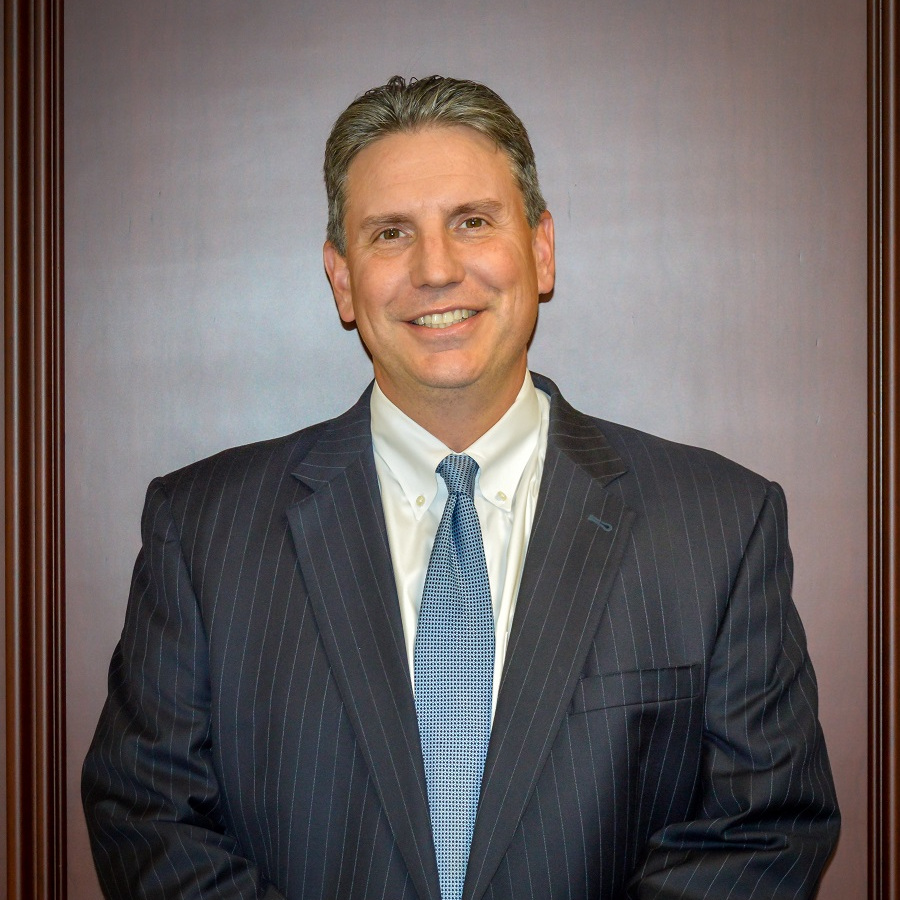 Kevin Mahn (Moderator)
President and Chief Investment Officer, Hennion & Walsh Asset Management
Kevin Mahn is the President and Chief Investment Officer of Hennion & Walsh Asset Management. Mr. Mahn is responsible for the Wealth and Asset Management products and services offered at the Firm including the SmartTrust® platform of Unit Investment Trusts (UITs). Mr. Mahn also was the Portfolio Manager of the SmartGrowth® family of Mutual Funds.
Mr. Mahn is the author of the quarterly "CEF and ETF Insights" and "Market Outlook" newsletters as well as a co-author of the book, Exchange Traded Funds: Conceptual and Practical Investment Approaches, © 2009 Riskbooks. Articles written by Mr. Mahn have been published in The Journal of Investing and The Journal of Index Investing. Mr. Mahn is a contributor to Forbes, Talk Markets and Seeking Alpha.
Prior to Hennion & Walsh, Mr. Mahn was a Senior Vice President at Lehman Brothers where he held several senior management positions, including CAO of the High Net Worth Product and Services group within Lehman's Wealth and Asset Management division as well as COO of Lehman Brothers Bank.
Mr. Mahn received his Bachelor's degree in Business Administration from Muhlenberg College and his M.B.A. in Finance from Fairleigh Dickinson University (FDU). Mr. Mahn has also served as an adjunct professor at FDU within the Department of Economics, Finance and International Business. In 2015, Mr. Mahn received the "50 Under 50" award from the Silberman College of Business at FDU.
Mr. Mahn currently serves on the Board of Directors of NICSA and was formerly a Co-Chair of the NICSA UIT Industry Committee, winning the 2014 and 2016 NICSA MVP Awards for his accomplishments in that role. Kevin also won the Rising Stars of Mutual Funds Award from Institutional Investor in 2009.
Mr. Mahn has appeared in/on CBS News, Fox News, CNBC, Fox Business News, Wall Street Journal, Investor's Business Daily, Fortune, Forbes, New York Times, Financial Times, USA Today, Bloomberg, Reuters, Nasdaq and Yahoo! Finance.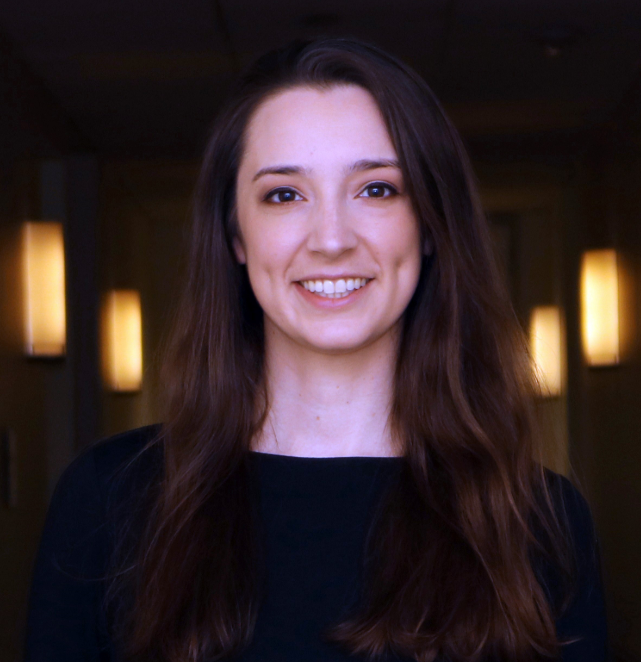 Cassie McCarthy
Senior Manager, Wealth and Asset Management Consulting, EY
Cassie is a Senior Manager in EY's Wealth and Asset Management Consulting practice, where she works with leading global asset management firms on large-scale transformation initiatives aimed at navigating an evolving industry landscape. She helps asset managers enact strategic and sustainable change through harnessing the power of innovation to improve alpha generation and advance diversity, equity, and inclusion (DEI).
Prior to joining EY, Cassie worked in fixed income investment management and private equity. She has experience in social entrepreneurship and finding creative ways to expand social impact within traditional finance.

Cassie holds a BSc in Business Administration from Northeastern University with special focus on Finance and Entrepreneurship and is also currently serving as co-chair of the Nicsa Diversity Project North America Benchmarking Committee.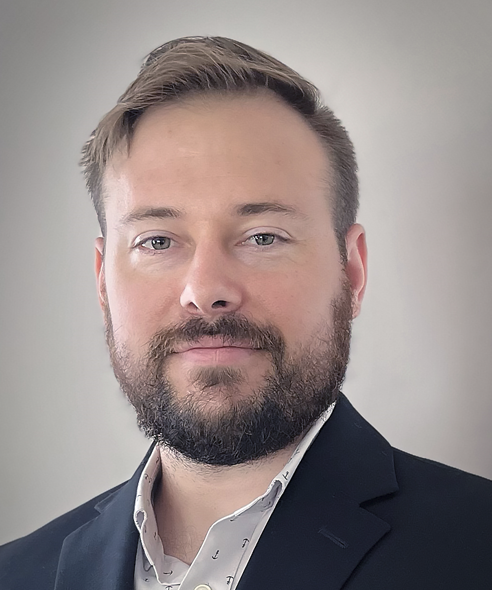 Kevin McCord
Sales Manager, National Quality Review, a Delta Data Company
Kevin McCord is a Sales Manager for National Quality Review (a Delta Data company), a Boston-based consulting firm specializing in compliance and oversight. Kevin has worked in this role for two years, focusing on business development, with strategy, sales, marketing, and relationship management responsibilities. He worked previously in Investment Products and Strategies at Wellington Management. Kevin is a Veteran and a former Green Beret of The United States Army 3d Special Forces Group.
As a graduate of the University of Maine, Kevin has a Bachelor of Arts in International Relations, and a Master of Business Administration from Northeastern University with a focus in Investment Finance.
In addition to his professional endeavors, Kevin takes the lead in spearheading the NextGen's AMA subcommittee with a focus on transparent dialogues between Nicsa's next generation and industry leaders.
Amy Merrill
Senior Manager, EY
Amy Merrill is a Senior Manager in EY's Financial Services practice. She is an attorney admitted to practice law in New York and has more than ten years of professional experience in asset management compliance and issues arising under the Investment Company Act of 1940 and Investment Advisers Act of 1940. Prior to joining EY, Amy began her career in the Legal & Compliance department of a global asset manager.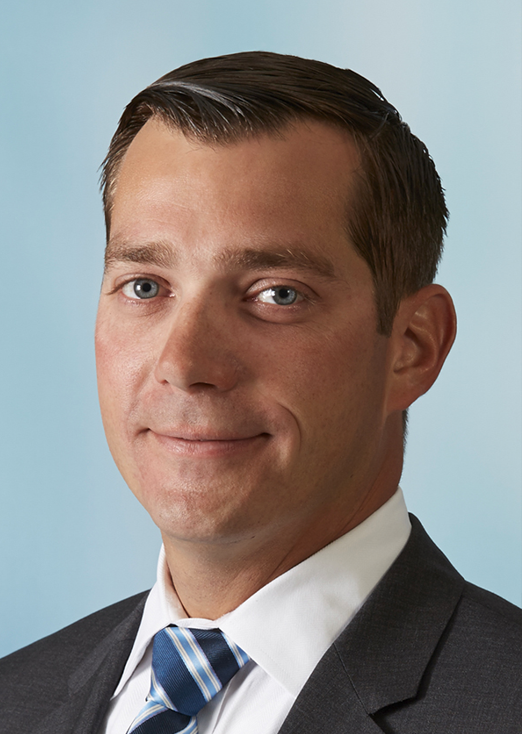 Kevin Murphy
Senior Vice President, Head of Workplace Retirement Distribution, Franklin Templeton
Kevin Murphy is a senior vice president and Head of the Workplace Retirement sales team for Franklin Templeton's US Investment-Only division. He is responsible for directing and expanding sales of mutual funds, CIT's and sub-advised portfolio products in employer-sponsored retirement plans. In addition to leading the team of sales professionals, Mr. Murphy also leads the firm's Health Savings Account (HSA) initiative.
Mr. Murphy's primary objective is to help more Americans achieve optimal retirement outcomes. He approaches this by offering thought leadership in retirement plan services and investments and working diligently as a key business partner to retirement plan advisory firms, consultants, and retirement plan sponsors. His expertise spans qualified plans, investments, fintech, current industry trends and Franklin Templeton products and services.
Mr. Murphy began his career in the financial services industry in 1999 and joined Franklin Templeton in 2011. Prior to that, he was a regional vice president on Columbia Management's Defined Contribution Investment Only team. He also served as vice president and regional sales director of corporate retirement plans at Wachovia Retirement Services.
Mr. Murphy holds a B.Sc. in Agriculture from the University of Delaware. He was selected by National Association of Plan Advisors (NAPA) for its list of the Top 100 Defined Contribution Wholesalers in the industry in 2014, 2015, 2016 and 2017. Among his sales accolades, Mr. Murphy was named Franklin Templeton's Investment-Only Specialist of the year in 2012 and 2014. Kevin, his wife Shannon and their four children reside in Kinnelon, NJ. He is a FINRA registered representative.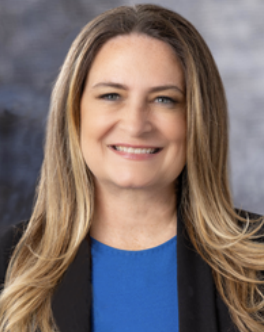 Lara Rhame
Chief US Economist, FS Investments
Lara Rhame is a Managing Director in the Investment Research group and serves as Chief U.S. Economist at FS Investments, where she focuses on macroeconomic financial market analysis to inform and develop the company's long-term views on the economy, investment trends and issues facing investors.
Prior to joining the firm, Ms. Rhame served as a Senior Economist at Credit Suisse, where she met with institutional and private clients around the globe to discuss market events and the global economy. She began her career at the Federal Reserve Bank of New York and has since worked at other Wall Street institutions, including Brown Brothers Harriman and Lehman Brothers. Her analysis has garnered attention across financial and economic news outlets, including Bloomberg News, The Wall Street Journal, CNBC and CNN.
Ms. Rhame holds a BA in Economics from Bates College and performed post-graduate macroeconomic studies at New York University. She has guest lectured at Columbia University, New York University and Long Island University.
Ms. Rhame serves on the boards of the Economy League of Greater Philadelphia, Hyperion Bank and Starr Garden Park, and is a former President of the Forecasters Club of New York. She is a member of the Forum of Executive Women and in 2018 received the Philadelphia Business Journal's Women of Distinction Award and Money Management Executive's Top Women in Asset Management Award.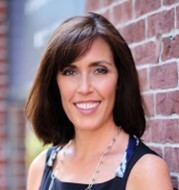 Lorna Sabbia
Managing Director, Head of Retirement & Personal Wealth Solutions, Bank of America
Lorna Sabbia is a 28-year veteran with the firm and is currently Head of Retirement & Personal Wealth Solutions at Bank of America. Lorna is responsible for the Financial Life Benefits business which encompasses the capability set to include 401(k), Equity and Health Benefit plans for companies of all sizes, client service and management, plan participant experience, retirement research and insights and distribution.
Prior to this role, Lorna served as Head of Managed Solutions where she led Merrill's discretionary and non-discretionary fee-based investment platforms, the global mutual fund and ETF offerings and relationship management with third-party investment partners. In addition, she drove the creation and implementation of Merrill Lynch One, the largest and most successful launch of an investment advisory platform in Merrill's history.
Previously, Lorna was Head of Merrill's Client Solutions Group, Head of Sales and Marketing for Merrill Lynch Trust Company (now part of Bank of America Private Bank), and from 2002 to 2006, she served as National Sales Manager for Merrill Lynch Investment Managers. She began her career at Merrill as a specialist for nearly eight years in two divisions, New York and New England, across three different disciplines.
Lorna earned a Bachelor of Science degree in Business Administration from Boston University. She is a member of Bank of America's management and operating committees, Executive Sponsor of the company's Diverse Leader Sponsorship Program and serves as Market Sponsor for the New Hampshire market. She was a member of Bank of America's Global Diversity & Inclusion Council for 10 years, including six years as vice chair. She is also Chair Emeritus for the Money Management Institute's Board of Governors.
Lorna is a member of several organizations including the Women's Leadership Board at the Women and Public Policy Program at the Harvard Kennedy School, and the Women Against Alzheimer's Leadership Council. She serves as a board member for Home Instead, a global leader in home care services, as well as More Than Words, a Boston-based job training and youth development program.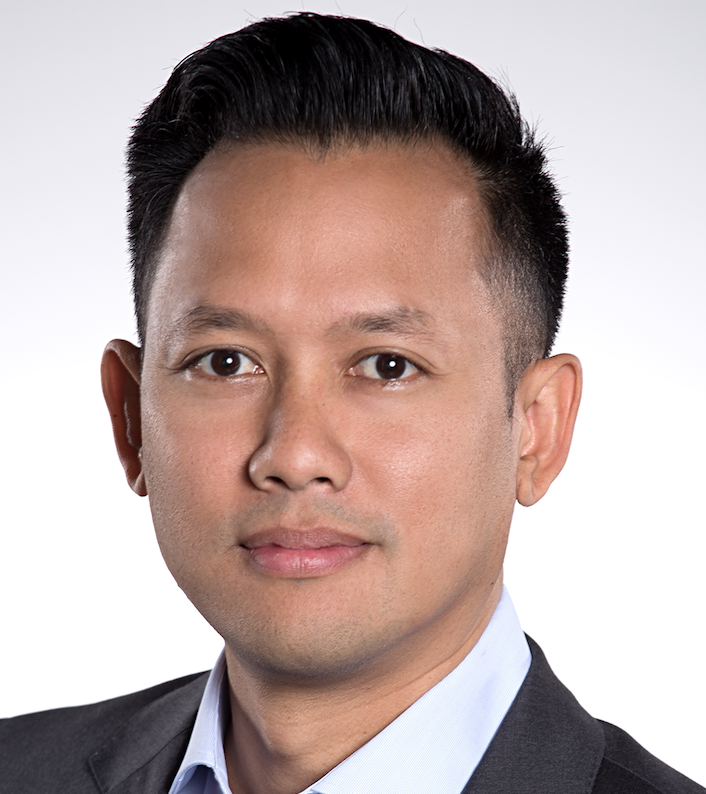 Ninou Sarwono
VP, Head of Emerging Technology, Capital Group
Ninou Sarwono is the Head of Emerging Technology at Capital Group. Collaborating with leaders and teams across the firm, he systematically drives technology innovations, generates intermediate and long-term business impact from emerging technologies, and prepares the organization to be future-ready through technology research, startup and VC partnerships, leadership immersions, and technology experimentation capabilities. The emerging technologies covered include generative AI, automation, fintech, digital asset, modern data stack & analytics, cloud & open source, developer experience, enterprise search, workplace technology, and security & privacy engineering. Additionally, Ninou serves on the Capital Group IT Architecture Committee and actively engages in several leading VC and PE CXO advisories.
Before focusing on emerging technology, Ninou was the Lead Solution Architect for several transformational initiatives at Capital Group, including investment front-office and back-office transformations, investment analytics delivery, multi-channel content management system, and re-architecture of solutions supporting Capital's unique multiple portfolio managers approach.
Prior to joining Capital Group, Ninou held various global software engineering and management consulting leadership roles. Ninou holds an MBA from the University of Southern California (Member of Beta Gamma Sigma) and a BSC from the University of Nebraska-Lincoln.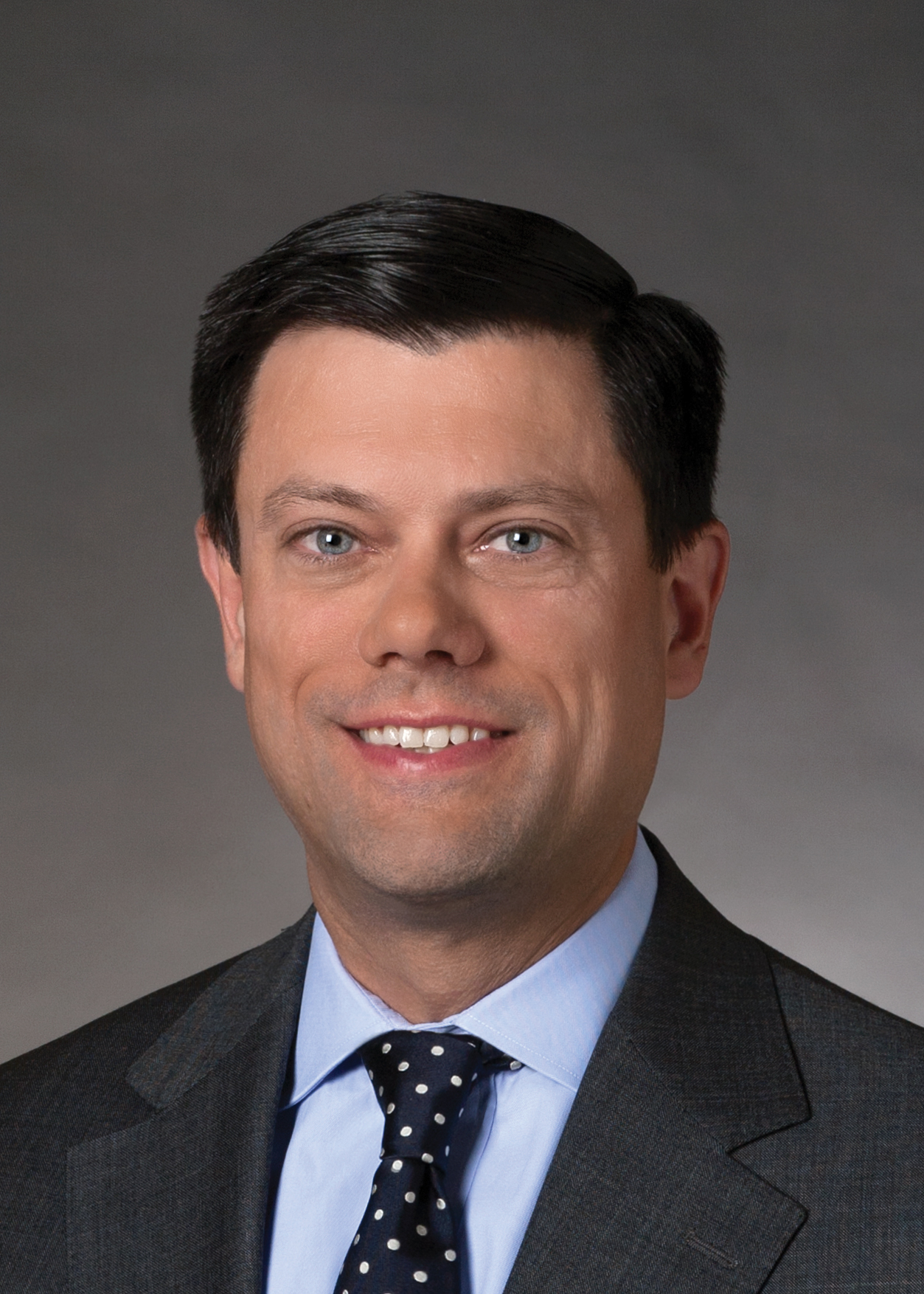 Joe Schultz
Senior Vice President, Chief Client Officer, American Century
Joe Schultz, CFA is senior vice president and chief client officer overseeing all client related business for American Century Investments. Mr. Schultz is responsible for building and leading the money manager's global business development across its Personal Financial Solutions, Intermediary and Institutional channels. In addition to overseeing client relationship teams based in the US, London, Hong Kong, Sydney and Frankfurt, Germany, all marketing functions report up to Mr. Schultz. He is also a member of American Century Investment's Management Committee, the firm's senior leadership group.
Most recently, Mr. Schultz became an executive co-sponsor of American Century's Accelerate business resource group. Accelerate is focused on accelerating change to engage, inspire and develop the women of American Century Investments, and ultimately to help drive total business performance and establish a strong reputation as a company where women want to work and thrive.
Previously, Mr. Schultz was managing director at Goldman Sachs Asset Management. His various roles included head of US Broker Dealer Sales and head of Global Strategic Relationship Management, with responsibility for managing distribution relationships with the firm's largest clients around the world. Prior to Goldman Sachs, he was senior vice president and director of Sales and Distribution for Prudential Financial. He joined Prudential from PaineWebber, Inc. He has worked in the financial industry since 1994.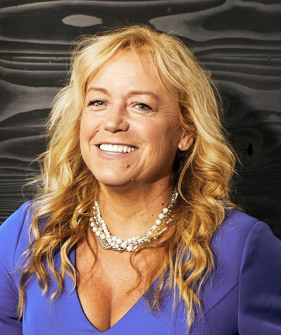 Jania Stout
Senior Vice President, OneDigital | Retirement Services
Jania Stout is a distinguished professional with over 28 years of expertise in ERISA plan consulting, currently holding the position of Senior Vice President at OneDigital Retirement & Wealth. With a remarkable track record, Jania's team advises on retirement plans encompassing more than 10 billion in assets and serving over 250,000 employees. Her achievements include being honored as the 2016 Plan Adviser of the Year by Plan Sponsor Magazine and her role as the Past President of the National Association of Plan Advisors (NAPA). She was recently (2023) named Retirement Plan Advisor of the Year by Institutional Investors. She has a true passion for helping the employees of the client's she serves find a way towards financial independence. Evidence of this passion was found when she was named Top Advisor by Participant Outcomes (TAPO of the Year) by 401(k) Specialist magazine in 2021.
Jania Stout's influence extends beyond her impressive career. She has dedicated over a decade on being a voice for Plan Sponsors across the country with her work on Capitol Hill. She was invited to share her insights as a Retirement Expert during Congressional testimony (Ways and Means Committee) in the summer of 2017. In addition, her expertise was sought by the Department of Labor (DOL) in the Spring of 2016 to contribute her perspective on the then-pending Fiduciary Regulation. A renowned national speaker, Jania frequently addresses audiences on topics surrounding Financial Wellness and Employee Engagement as well as Fiduciary Governance Best Practices. Her expertise has garnered attention from prestigious publications such as the Washington Post, Investment News, Benefits Magazine, RIA Biz, and Plan Sponsor Magazine.
Mrs. Stout resides in Annapolis, Maryland with her husband and is the proud mother of three daughters and a son.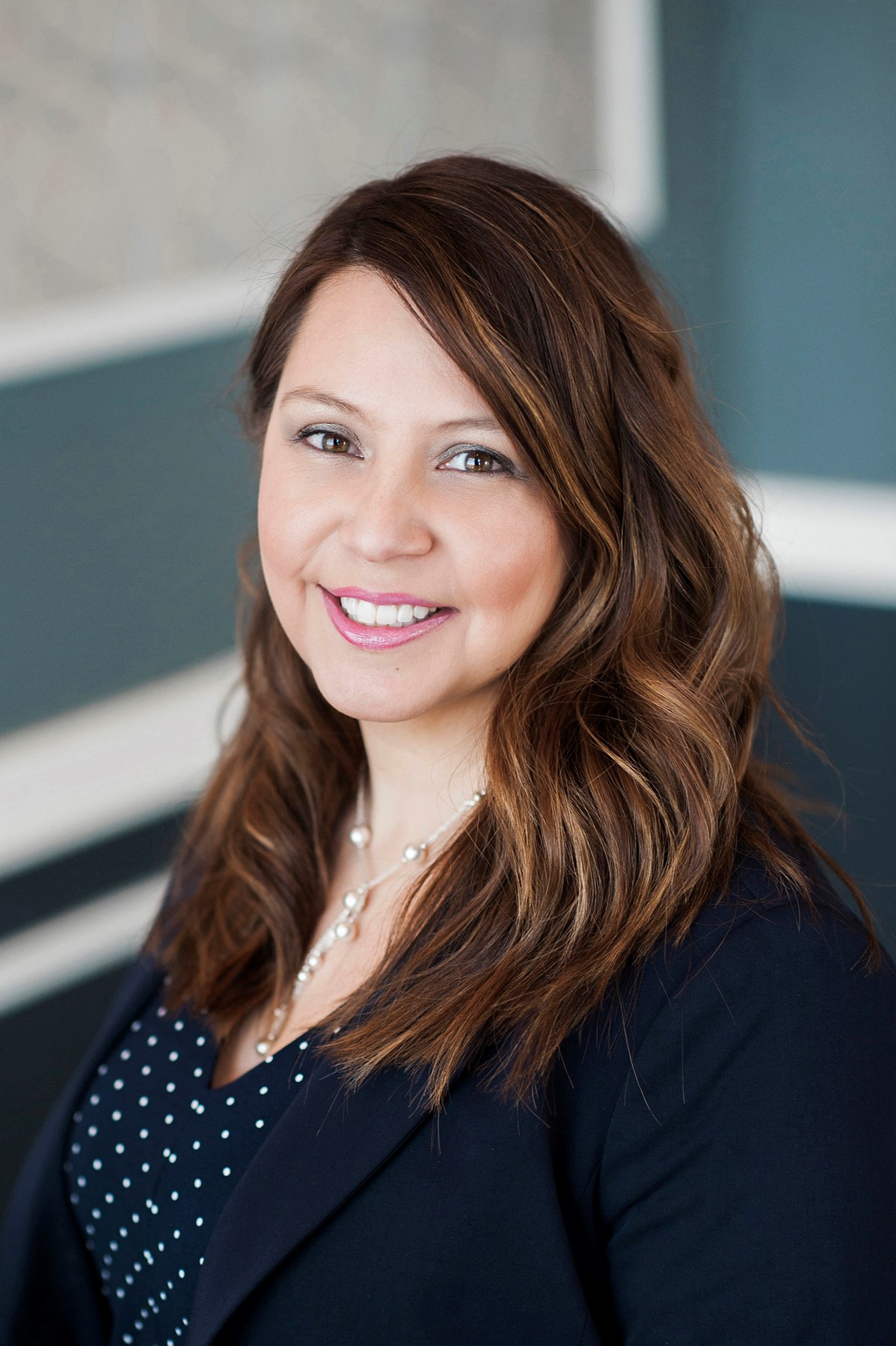 LeAnn Trejo
Senior Vice President of American Funds Service Company (AFS), Capital Group
LeAnn Trejo is Senior Vice President of American Funds Service Company (AFS), part of Capital Group (CG).
LeAnn has 24 years of experience in the industry, all with Capital Group. Over her tenure she has led teams across service, sales, and operations. In her current role as Regional General Manager, she is directly responsible for the operational and financial success of the San Antonio and Irvine service locations, where she oversees strategic planning, site operations and leadership of over 500 Capital associates.
LeAnn is active in advancing CG's Diversity, Equity and Inclusion initiatives through her involvement with Capital Communities, including driving outcomes for CG Unidos, which seeks to advanced Hispanic/Latinx associate professional development. Additionally, she serves as a Chair for AFS' DE&I Steering committee and seeks to advance efforts in the industry serving on the advisory council for NICSA's Diversity Project North America.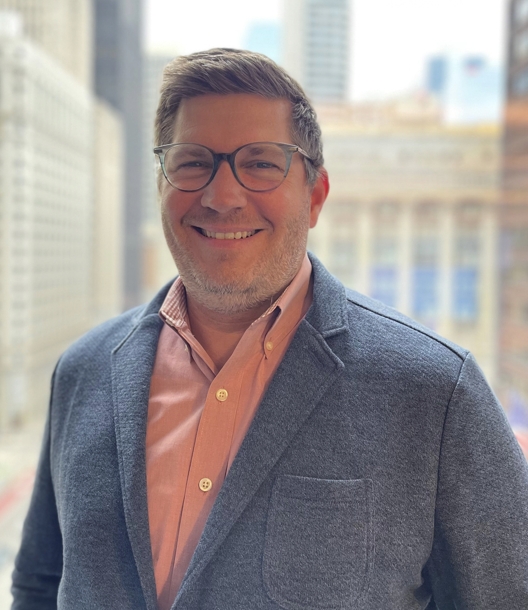 Nathan Voris
Head of Channel Strategy, Morningstar
Nathan Voris is the Head of Channel Strategy for the Workplace and Retirement Solutions Group at Morningstar Investment Management LLC. That group provides retirement and financial wellness solutions to recordkeepers, advisers, broker dealers and asset managers in the financial services industry.
In his current position, Voris works closely with sales, client service, product, and investment teams to address the complex and evolving workplace needs of clients, their organizations and customers.
Prior to rejoining Morningstar, Voris held multiple roles at Schwab Workplace Financial Services, including leading business strategy, consultant relations and investment research. During his earlier tenure at Morningstar Investment Management LLC, he led large market strategy, working on key solutions such as fiduciary services, advice and managed accounts and financial wellness.
He began his career as a plan sponsor, notably at Walmart and Ohio PERS, in plan design and investment-related roles. Voris has more than 20 years of experience in the field of retirement plan investing and advice, plan design, engagement, and financial wellness.
Voris earned a bachelor's degree in Education from The Ohio State University.
Bing Waldert
Managing Director, U.S. Research, Cerulli Associates
Bing Waldert leads Cerulli's U.S. Research team comprising four research practices and a data team that cover all elements of the U.S. asset management, wealth management, and retirement markets. He has authored Cerulli reports on the wealth management industry, high-net-worth market, the annuity industry, and retirement markets. He is a frequent board-level and C-suite speaker and well-regarded industry thought leader. He has spoken in front of the Financial Industry Regulatory Authority (FINRA), the Investment Company Institute (ICI), the Asset Management Association of China (AMAC), the Investments and Wealth Institute (IWI), and the Money Management Institute (MMI).
He has worked on client projects on emerging manager expansion strategies, independent registered investment advisors (RIAs), retail adoption of alternative investments, best practices in wealth management tech stacks, multi-family offices (MFOs), investment platforms, and the outsourced chief investment officer (OCIO) industry. In addition, he has advised multiple private equity firms on acquisitions in the wealth management space.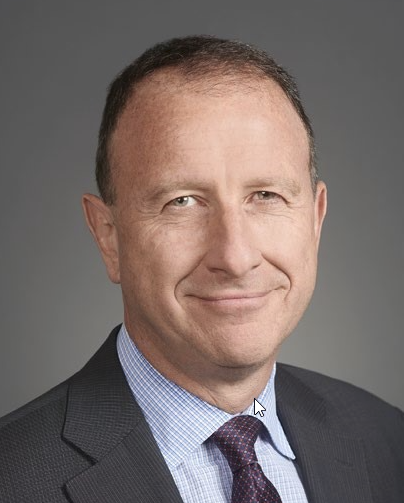 Vadim Zlotnikov
Head of Fidelity Institutional, Fidelity Investments
Vadim Zlotnikov is head of Fidelity Institutional®, a division of Fidelity Investments, that offers investment insights, strategies, and solutions, as well as trading and prime brokerage services, to a wide range of wealth management firms, asset managers, and institutional investors. Fidelity Investments is a leading provider of investment management, retirement planning, portfolio guidance, brokerage, benefits outsourcing and other financial products and services to institutions, financial intermediaries, and individuals.
In his current role, Mr. Zlotnikov draws on his three decades of investing experience to offer Fidelity's institutional and intermediary clients the investment solutions and trading capabilities they need to serve their end investors. Amid a rapidly evolving wealth management and institutional market, his organization offers a full suite of open architecture institutional investing solutions, institutional trading and lending capabilities, and insights.
Previously, Mr. Zlotnikov served as president of Fidelity Asset Management Solutions, where he led the institutional asset management, sales, relationship management, client servicing, and institutional portfolio management teams. His asset management responsibilities included oversight of the Global Institutional Solutions (GIS), Fidelity Diversifying Solutions (FDS), and Global Asset Allocation (GAA) investment divisions.
Prior to joining Fidelity in May 2018, Mr. Zlotnikov spent 25 years at AllianceBernstein. As chief market strategist from 2010 until 2018, he provided macro and quantitative research that helped identify thematic investment opportunities. During that period, he was also a co-head of multi-asset solutions, where he managed the development and implementation of integrated investment portfolios for the retirement, institutional, and retail markets. He was also a CIO of systematic and index strategies, which includes a variety of return-seeking and risk mitigating products. Prior to 2010, Mr. Zlotnikov held a variety of positions at AllianceBernstein, including CIO of growth equities, chief investment strategist, technology strategist, and analyst.
Mr. Zlotnikov started his career as an engineer at AT&T Bell Laboratories and spent six years as a management consultant at Booz Allen. He has been in the financial industry since 1993.
Mr. Zlotnikov received his bachelor of science and master of science degrees in electrical engineering from Massachusetts Institute of Technology, and his MBA from Stanford University Graduate School of Business
There are no matching speakers.
| Access Date | Quiz Result | Score | Actions |
| --- | --- | --- | --- |