Themes for the sessions will include: Product & Distribution, Regulatory, Convergence of Wealth & Retirement, Secure 2.0, AI, and Synthesized Voice. Speakers are still being confirmed at this time and will be updated on an ongoing basis.
Tuesday, November 7
7:15am - 8:15am ET
Networking Breakfast | Sponsored by Fidelity
Sponsored by:
8:15am - 8:30am ET
Welcome Remarks: Chair of the Nicsa Board
Speaker(s)
---
Scott Brady, Head of Product Development and Strategy, Columbia Threadneedle Investments
8:30am - 9:30am ET
Opening Keynote: Rising Expectations | Mutual Fund Industry 2030
9:30am - 10:30am ET
What's Driving the Alts Landscape
Overview
---
Join us as we explore what's driving the diverse landscape of alternative assets, from private equity to venture capital, hedge funds, and beyond.
Firms and investors alike are embracing the untapped opportunities that alts can offer. Whether you are a wealth manager, solutions provider, or investment professional, this session will equip you with the knowledge and tools to navigate the complex and rapidly evolving world of alternative investments.
Moderator
---
York Lo, Head of Alternative Product and LLCs, John Hancock Investment Management
Speaker(s)
---
Brendan Cuddihy, Chief Operating Office, CAIS
Kenny King, Head of Alternatives, Asset Servicing, BNY Mellon
Meisan Lim, Investment Managing Director, Hedge Funds, Cambridge Associates
10:30am - 10:45am ET
Networking Break
10:45am - 11:45am ET
A Confident Board: Strategies for Effective Governance
Overview
---
Reduced costs and enhanced quality make for well-served investors and a happy board. This session will help you strategically navigate the coordination of ever-evolving regulatory reporting, board matters, and compliance operations. Join us to learn how to leverage outsourcing, oversight, and accountability to maintain the confidence of your fund board.
Moderator
---
Amy Merrill, Senior Manager, EY
Speaker(s)
---
Gary Casagrande, Senior Vice President - Head of US Fund Administration, Northern Trust
Joanne Kane, Chief Compliance Officer, SS&C Technologies
Rosa Licea-Mailloux, Vice President and Head of Compliance, Americas, MFS Investment Management
11:45am - 12:20pm ET
Networking Break
12:20pm - 2:00pm ET
NOVA Awards Luncheon | Sponsored by Northern Trust
Overview
---
Each year, Nicsa recognizes industry leaders for innovation and leadership across a number of categories within the asset & wealth management industry. The Nicsa NOVA Awards aim to showcase best-in-class initiatives, technologies, and leadership in asset management today.
The 2023 honorees will be recognized during the NOVA Awards Luncheon.
Speaker(s)
---
Jim Fitzpatrick, President & CEO, Nicsa
Sponsored by:
2:00pm - 3:00pm ET
The Convergence of Wealth & Retirement
3:00pm - 3:15pm ET
Lightning Talk: Secure 2.0
3:15pm - 3:30pm ET
Networking Break
3:30pm - 4:30pm ET
Unleashing the Power of AI
Overview
---
From personalized client interactions, to intelligent risk assessment, and predictive analytics AI is transforming the digital landscape as we know it. Join us for a deep dive into real-world use cases where AI is changing the services and products being delivered to investors. 
Come away with informed insights into: What functions will be replaced and/or supplemented? How will staff be impacted? How will clients and customers respond? Where are we in the trajectory of this evolution? 
This not-to-be-missed session will help you keep your finger on the pulse of this once-in-a-lifetime industry transformation.
Moderator
---
Matt Labovich, US Data Analytics and AI Leader, PwC
Speaker(s)
---
Vanessa Fernandes, Head of Digital Experience and Delivery, BNY Mellon
Amie Fleming, Data & AI Director, Microsoft
Ninou Sarwono, VP, Head of Emerging Technology, Capital Group
4:30pm - 4:45pm ET
Lightning Talk: Voice Scam Demo
4:45pm - 6:30pm ET
Networking Reception | Sponsored by BNY Mellon
Sponsored by: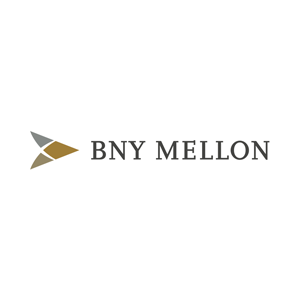 | Access Date | Quiz Result | Score | Actions |
| --- | --- | --- | --- |