FLS Speakers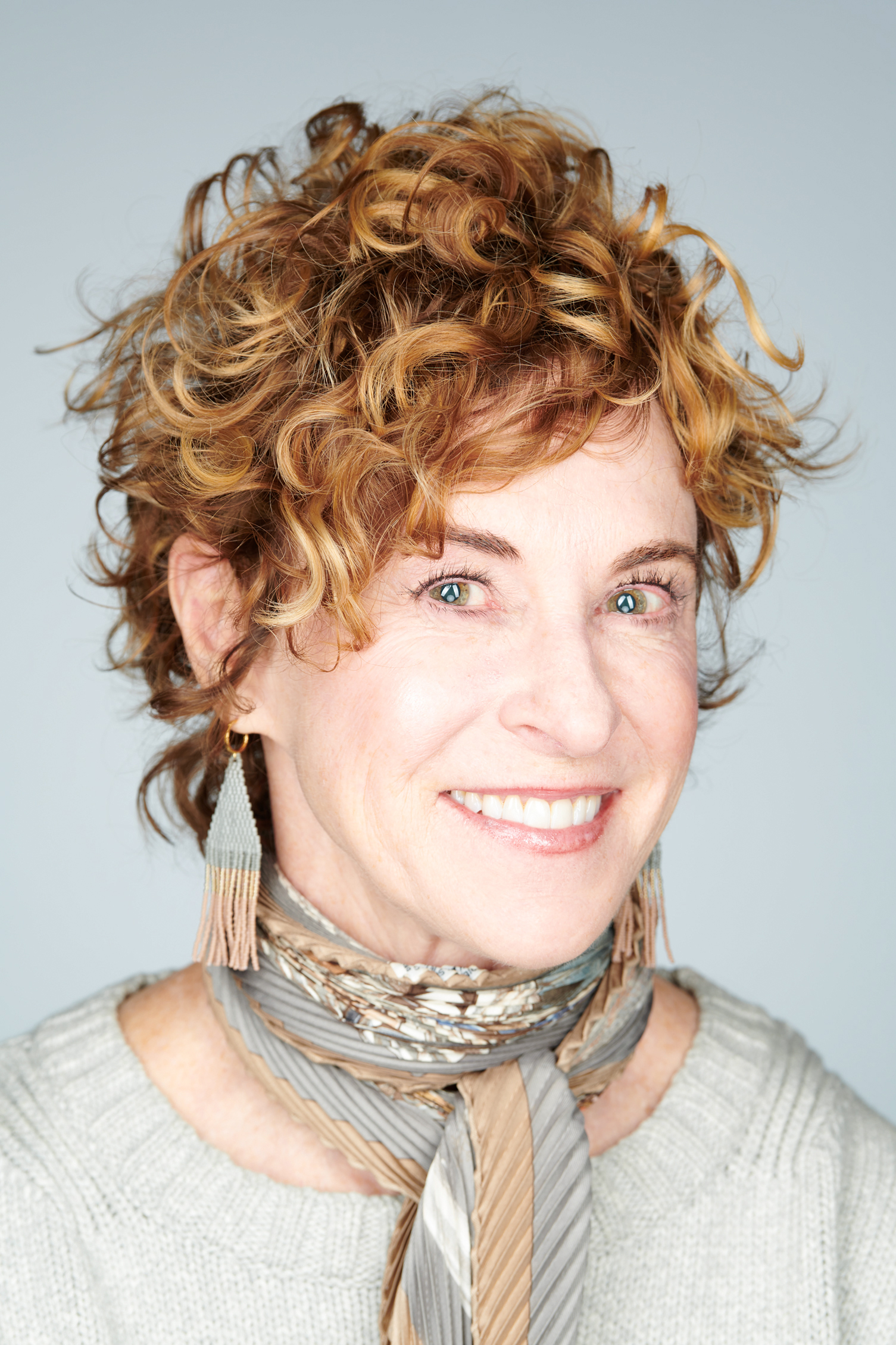 Rachel Bellow
Co-founder & President, Bonfire
Rachel Bellow is co-founder and President of of Bonfire, a talent accelerator for women on the rise. She is also Principal of Mind + Matter Studio, a social purpose strategy and positioning firm that specializes in shaping, communicating, and distributing ideas that matter for maximum impact.
Rachel's career has focused on influence in the context of social change—elevating and funding ideas in ways that align social purpose with market demand. In 2018-2019, Rachel led a research project under the auspices of the Omidyar Network to study and codify the strategies of influence, examining the work of social activists, behavior economists, decision scientists, political strategists, and CEOs. The resulting work fuels her teaching and consulting to philanthropies, corporations, and nonprofit organizations.
Among Rachel's earliest entrepreneurial ventures was Project 180, the first incubator for joint ventures between nonprofit and commercial enterprise. Over the years, she's founded or helped launch multiple enterprises. ROI Ventures, which she led with longtime business partner, Suzanne Muchin, was the first social purpose brand strategy firm, and was acquired in 2012 by the Chicago VC firm, Abundant VenturePartners. She then co-founded and became lead strategist of Abundant's new agency , Frequency540, which she left in 2014 to co-found Mind + Matter Studio.


Rachel began her career on the design team of John D. and Catherine T. MacArthur Foundation Prize Fellows Program ("Genius Awards") and later, as Program Director for the Andrew W. Mellon Foundation for 8 years, she developed and executed funding initiatives totaling $20M annually. As a member of the launch team of venture capital firm Divine Interventures, she was the partner in charge of social impact strategy, markets and acquisitions.
Rachel has served on many boards and advisory committees, including the TED Conference (where she was a Fellow in 2004), The American Center in Paris, the Center for Cultural Innovation, the James Irvine Foundation, Open Society Institute (Soros Funds), The National Endowment for the Arts, Streb Dance Company and Poets House. She is a founding member of New York City's Committee on Urban Entrepreneurship and is a frequent guest lecturer at New York University, Lesley University, University of Chicago and Kellogg School of Business at Northwestern University. She graduated Summa Cum Laude from Harvard University.
Rachel is co-host of The Founders' POV, a podcast about women's power and how to unleash it in the face of obstacles visible and invisible, outside us and within.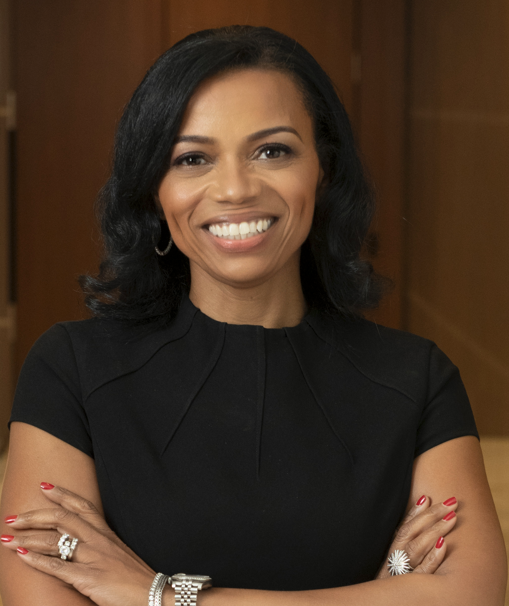 Erika Irish Brown
Chief Diversity, Equity and Inclusion Officer and Global Head of Talent, Citi
Erika is Citi's Chief Diversity, Equity and Inclusion Officer and Global Head of Talent, responsible for developing global diversity, equity and inclusion strategy and driving Citi's agenda on talent planning, succession planning and leadership development.
Prior to joining Citi, Erika was Chief Diversity Officer at Goldman Sachs from 2018 to 2021 and Global Head of Diversity and Inclusion at Bloomberg from 2015 to 2018. Prior to this, she led executive and diversity hiring efforts at Bank of America and Lehman Brothers.
Erika's background includes a range of banking and finance roles, including Head of Business Development for Black Entertainment Television, Senior Associate in High Yield Capital Markets at Morgan Stanley and Senior Policy Analyst for Domestic Finance for the United States Department of the Treasury. She began her career as an Analyst in Public Finance at Lehman Brothers.
Erika is Vice Chair of the Bedford Stuyvesant Restoration Corporation and serves on the Boards of Columbia Business School and the Riverside Hawks.
Erika earned a BS in Economics from the State University of New York at Albany and an MBA from Columbia Business School
Matt Cameron
Global Managing Director, LGBT Great
Matt is an experienced talent management, diversity and organisational development leader with extensive experience within the Financial Services industry. A proven track record in inspiring others, developing effective strategies, programme execution, managing diverse teams and building effective partnerships.

Originally from Lancashire in northern England, Matt achieved a BA (Hons) degree in Modern & Medieval History from the University of Birmingham and was the first in his family to go to university. Matt is an established public speaker, master of ceremonies, and regular facilitates interview and panelist discussions.

Matt's vision for the Financial Services industry is to achieve LGBT+ equality and inclusion maturity to deliver on the expectations of employees, clients and investors. His team advises a broad range of Financial Services organisations including fund, savings and wealth management firm as well as, pension trusts, hedge funds, asset owners and investment consultancies. Matt is responsible for the development and delivery of LGBT Great's strategy and growth.

Matt is also Board Member of the Diversity Project in the UK and was awarded the 2019 Diversity Champions Award for his contributions to the industry diversity and inclusion agenda. You can follow Matt and LGBT Great on Twitter: @MattJCam @LGBTGreat and LinkedIn.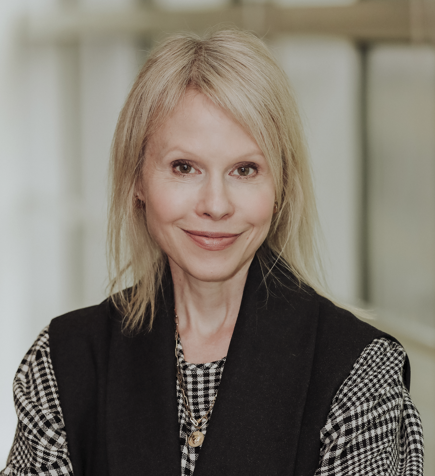 Samara Cohen
Chief Investment Officer of ETFs and Index Investments, BlackRock
Samara Cohen, Senior Managing Director, is the Chief Investment Officer of the ETF and Index Investments (EII) business for BlackRock and a member of the firm's Global Executive Committee.
As Chief Investment Officer for EII, Samara leads the teams responsible for delivering the market quality and investment integrity of BlackRock's index funds and iShares ETFs. Encompassing portfolio managers, risk managers, platform architects, market structure developers and product operating model designers, those teams seek to lead in the modernization of the indexing industry and ETF markets to help more and more people achieve financial well-being.
Samara is a member of the EII Management Committee and BlackRock' Global Markets Executive Committee. She also serves on the Global Diversity, Equity and Inclusion Steering Committee and is the senior sponsor of BlackRock's Women Initiative Network.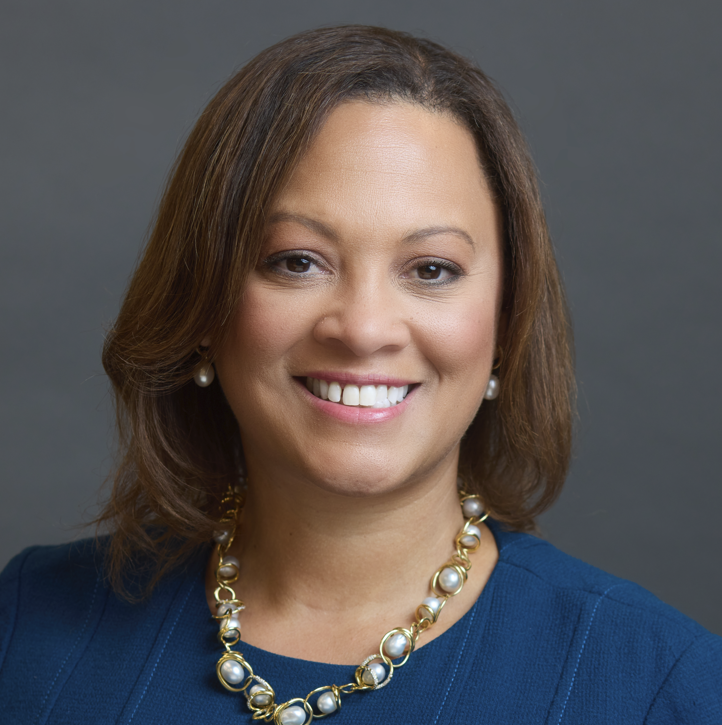 Kimberly Johnson
Chief Operating Officer, T. Rowe Price
Kimberly Johnson is the chief operating officer. She is a vice president of T. Rowe Price Group, Inc. and member of the Management Committee and Product Strategy Committee, as well as chair of the Strategic Operating Steering Committee.
Kimberly's experience began in 1995 and she has been with T. Rowe Price since 2022. As COO, she leads the Chief Data Office, Technology Business Solutions, Technology Services, Global Investment Operations, Global Client Account Services, Transformation Office, Corporate Real Estate & Workplace Services, Enterprise Risk, and the regional operating teams. Prior to this, Kimberly was executive vice president and chief operating officer at Fannie Mae. In this role, she was responsible for technology, operations, data, modeling, analytics, information security, resiliency, innovation, and corporate strategy.
Kimberly earned a B.A. in economics from Princeton University and an M.B.A. from Columbia University. She serves as a Board member for Eli Lilly and several nonprofits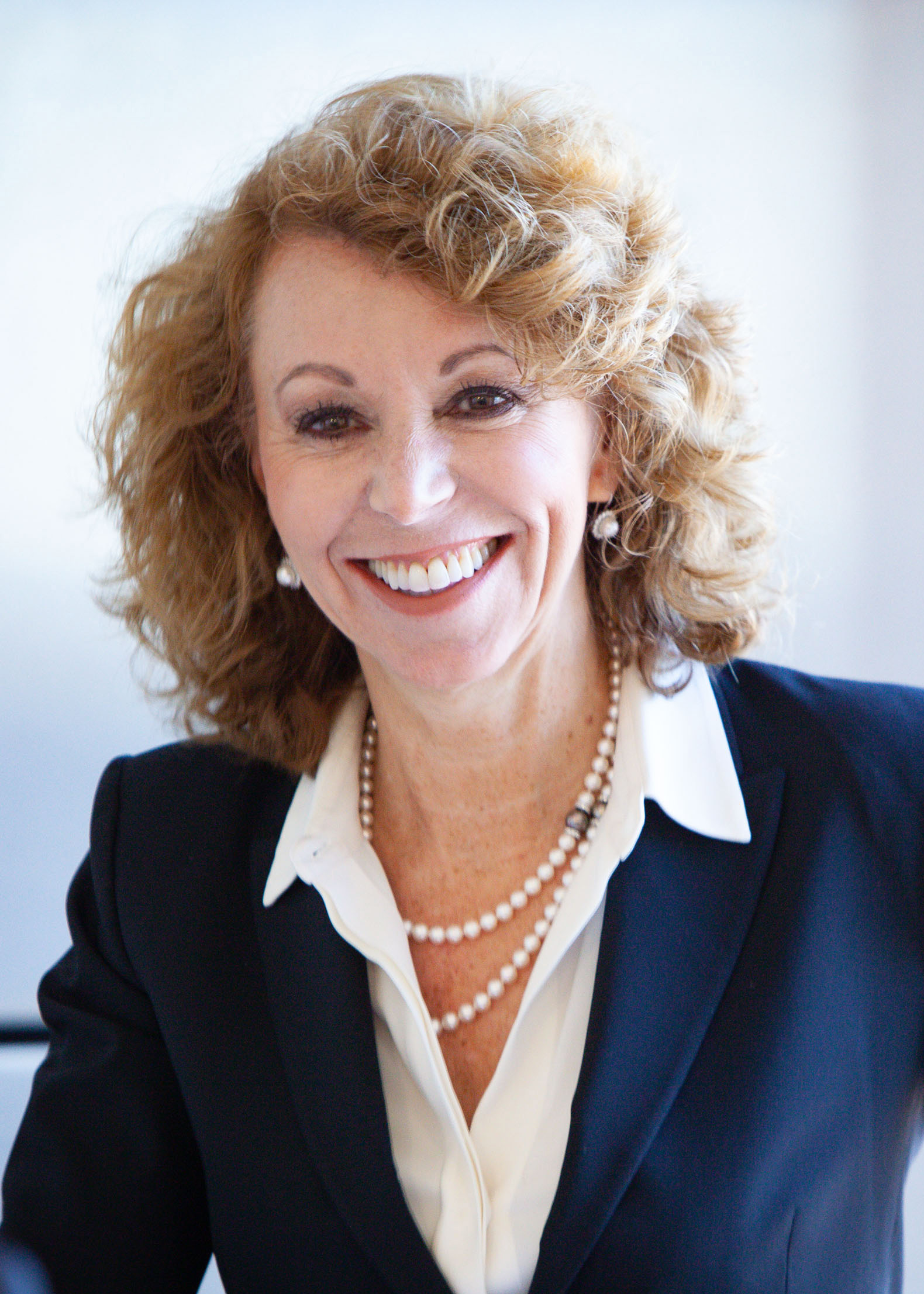 Lisa Jones
Head of the Americas, President and CEO, Amundi US, Inc.
Lisa M. Jones is Head of the Americas, President and Chief Executive Officer of Amundi US, Inc., the U.S. Division of Amundi Asset Management. She is Trustee of the Pioneer Funds, and President and Chief Executive Officer of the Pioneer Funds. Lisa is also President of Amundi Distributor US, Inc. She is head of the US Executive Committee and US Management Committee, and a member of the Global Executive Committee.
She has over 30 years of experience in global financial services developing and building asset management businesses. In 2016 and 2020, Lisa received the Top Women in Asset Management Award from Money Management Executive.
Prior to joining Amundi US, Lisa was Global Head of Distribution at Morgan Stanley Investment Management (MSIM) and President of MSIM Distribution Inc. In this role, she oversaw all MSIM distribution channels globally, including retail and institutional. Prior to that, Lisa was Head of the Global Institutional Division at Eaton Vance Management. She also spent more than 16 years at MFS Investment Management in leadership roles across both retail and institutional divisions. She began her career at E.F. Hutton & Co. in New York.
Lisa is a member of the Board of Governors of the Investment Company Institute, a member of the MIT Sloan Finance Group Advisory Board at MIT Sloan School of Management and a member of the Board of Directors of Clearwater Analytics. Lisa has served on other boards such as the Foreign Policy Association in New York, the Advisory Board of the Institutional Investor Institute and the Board of Fellows at Trinity College in Hartford, CT. She is also a former trustee at the Pingree School Board of Trustees in South Hamilton, MA. She has a B.A. in Economics from Trinity College.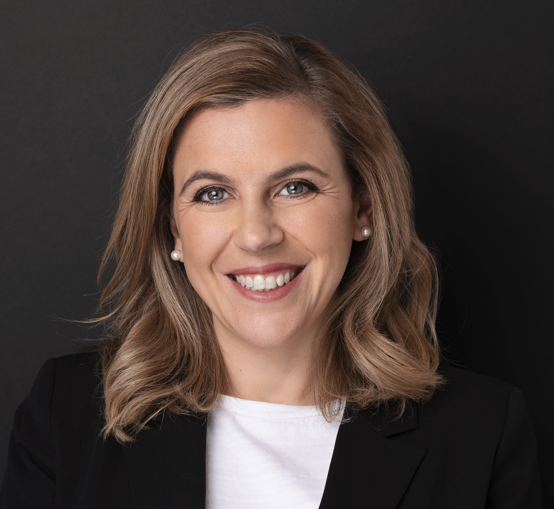 Megan Kronen
Managing Director, CRA | Admired Leadership
Megan has served as a trusted advisor to senior executives and leadership teams in Fortune 500 companies for over a decade. She works with teams and individuals to help them connect personal and professional priorities while increasing efficiencies, defining meaningful objectives, creating actionable plans, and driving impactful and sustainable results. Her recent clients include executive leaders in firms such as Northwestern Mutual, Heritage Financial, Morgan Stanley, Chartered Financial Analyst Institute, BorgWarner, Fidelity, among others.

Megan started her professional career in the financial industry. She was responsible for recruiting, developing, and coaching financial advisors. She also oversaw their award-winning internship program. While there, Megan had the opportunity to speak at multiple regional and national meetings, as well as deliver multiple keynote addresses on the topic of leadership, coaching, and purpose.

Prior to joining CRA | Admired Leadership, Megan led her own coaching and consulting practice working at the individual, team, and organizational level within the financial services, real estate, and medical industries. With her corporate background and extensive coaching and leadership experience, Megan found her niche working with executive leaders and teams, sales professionals and organizations, and entrepreneurs.

Megan earned her B.A. from Saint Louis University and is a Certified Master Coach. Megan is located outside of Philadelphia where she shares a home with her husband and three children. She is an accomplished cook, loves wine tasting and reading, and is a two-time triathlete.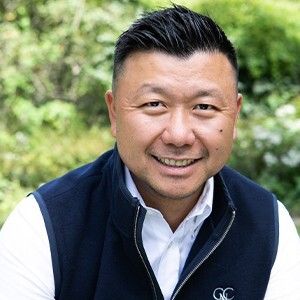 Jun Li
EY Americas Wealth & Asset Management Co-leader, EY
Jun is an Americas Wealth & Asset Management sector co-leader and a tax partner in the Financial Services Organization at Ernst & Young LLP (EY US). He has more than 20 years of experience serving the financial services industry, including hedge funds, private equity funds, sovereign wealth funds and international banks.
Jun has provided a wide variety of tax consulting and compliance services to several multinational hedge funds, private equity funds, offshore funds and investment advisors through his broad knowledge of partnership, corporation and financial product taxation. He is highly experienced in a wide range of federal and "in-bound" tax-related issues affecting funds, including U.S. domestic and offshore fund structuring, tax-efficient securities investing strategies, year-end tax planning, partnership allocation issues and fee deferral arrangements. He is a member of the American Institute of Certified Public Accountants, as well as the New York State Society of Certified Public Accountants.
Prior to joining EY US, Jun worked in the tax department at a global asset servicer. Jun was a manager at another Big Four accounting firm responsible for the development of the tax practice in the Cayman Islands. Jun started his career in the Financial Services Tax practice of Arthur Andersen.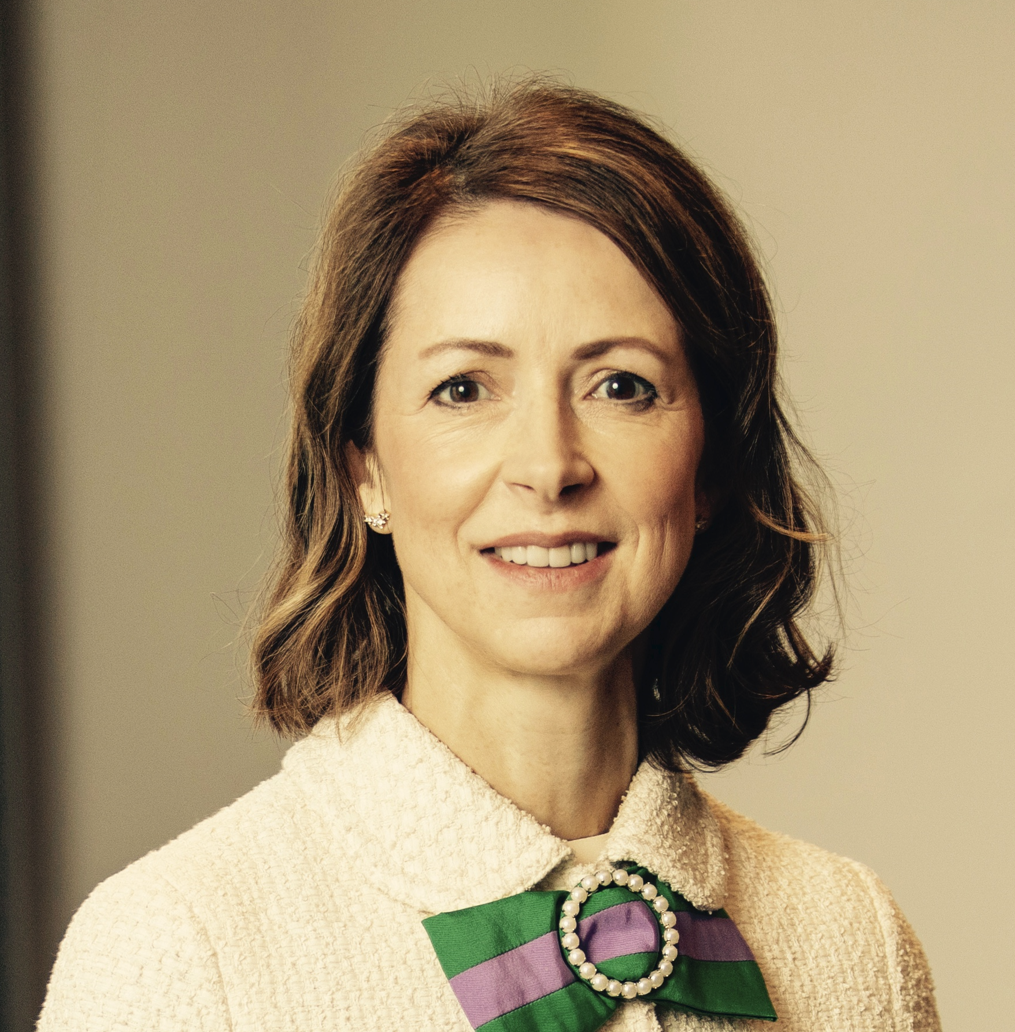 Baroness Helena Morrissey
Chair, Diversity Project
Helena has worked in financial services for over three decades, starting as a fixed income analyst for Schroder Capital Management in New York. She was CEO of BNY Mellon subsidiary Newton Investment Management for 15 years and Chair of the UK's Investment Association from 2014-17. Helena now chairs Fidelis, a specialist insurance company that only underwrites risks when certain ESG standards are met and the Altum Group, which offers fund services to family offices and corporates. Helena is a Fellow (Governor) at Eton College, where she also chairs the Endowment Committee. Helena is also on the board of McKinsey Investment Office, based in New York.
Helena is well known for her work on inclusion and diversity. In 2010, she founded the 30% Club, a campaign for better gender-balanced boards. Since then, the representation of women on FTSE350 boards has risen from less than 10% to over 40%. There are now twenty 30% Clubs throughout the world. Helena now chairs the original Diversity Project in the UK, aimed at improving diversity across all dimensions in the investment industry. She has spearheaded a program to create more female fund managers - the 'Pathway' program.
Helena entered the UK's second chamber, the House of Lords in September 2020 and was appointed a Dame in 2017 for her work on improving diversity in financial services. She was named one of the 25 most influential City figures over the past quarter of a century by Financial News (2022).
Helena has written two books: A Good Time to be a Girl (William Collins, 2018) and Style and Substance, a guide for women who want to win at work (Little, Brown Books, 2021). She is married with nine children and three grandchildren.
Anna Paglia
Global Head of ETFs & Indexed Strategies, Invesco
Anna Paglia is a Managing Director and Global Head of ETFs and Indexed Strategies at Invesco. In this role, she is responsible for managing the operations and setting forth the strategy and vision for Invesco's exchange-traded funds (ETFs) and indexed business. She also serves on the boards of Invesco's ETF Trusts as Interested Trustee. In addition, Ms. Paglia is the Head of SMAs and Model Portfolios at Invesco, and she is responsible for setting the business strategy and commercialization plan for these cutting-edge investment capabilities.
Ms. Paglia joined Invesco in 2010. Prior to her current role, she served as head of legal for Invesco's US ETFs and was team leader for and provided legal support to Invesco's Unit Investment Trust business for nine years and has worked with various teams, market participants, and external index partners. Before joining Invesco, Ms. Paglia was a partner in the investment management group at K&L Gates LLP and served as fund counsel and counsel to the independent directors for a number of mutual funds and ETFs. Prior to K&L Gates LLP, she was in-house counsel at Barclays Global Investors in London, where she contributed to the
European expansion and cross-listings of the iShares ETFs. Ms. Paglia has provided thought leadership to the ETF industry since 2000 and has worked toward ETF innovation in both Europe and the US.
Ms. Paglia earned a JD from L.U.I.S.S. Law School in Rome, a law school certificate from Kingston University School of Law in London, and an LLM from Northwestern University School of Law in Chicago. She is admitted to practice law in Illinois and New York
Byron Pitts (Moderator)
Anchor & Chief National Correspondent, ABC News
Byron Pitts was named co-anchor of ABC News' "Nightline" in 2014. He has covered national news stories and in-depth features for the network, reporting across the news division, including "Good Morning America," "World News Tonight with David Muir," "This Week" and "20/20."
Pitts is a multiple Emmy award winning journalist and news veteran with over 20 years of experience known for his thoughtful storytelling, on-the-ground reporting and in-depth interviews. After less than 24 hours at ABC News, Pitts immediately joined the network's live special coverage of the Boston marathon bombing investigation. Since then, Pitts has gone on to report live from Baltimore, Dallas and Baton Rouge, La., during each cities' recent riots and protests. He also co-anchored a special edition of "Nightline" with Juju Chang from Los Angeles looking back on the city 25 years after the riots that broke out following the Rodney King verdict.
During the 2016 election, Pitts was a key part of the network's coverage, from the Republican and Democratic National Conventions and the first presidential debates to seven hours of live election night coverage. In the 30 days leading up to the election, Pitts traveled around the country for "Inside the Final 30," a daily docu-series produced by "Nightline," to speak with voters as they were coming to their final decisions about who should be the nation's next President. It took viewers behind the scenes on the campaign trail and focused on the issues that matter most to Americans as well as revisited key moments that shaped the direction of the race.
Prior to joining ABC News, Pitts spent 15 years at CBS News where he served as Chief National Correspondent for The CBS Evening News, filed regularly for 60 Minutes, and won an Emmy for his coverage of the 9/11 terrorist attacks. He was named the National Association of Black Journalists Journalist of the Year in 2002. His 2009 memoir, "Step Out on Nothing: How Faith and Family Helped Me Conquer Life's Challenges" chronicled his journey overcoming illiteracy and a stutter to become a journalist. In 2017, Pitts profiled six young adults that overcame hardship with hope in his book "Be the One."
Pitts began his career at WNCT-TV in Greenville, N.C., where he covered local news and served as weekend sports anchor. He graduated from Ohio Wesleyan University in 1982, where he studied journalism and speech communication. Pitts is a native of Baltimore and currently lives in New York City.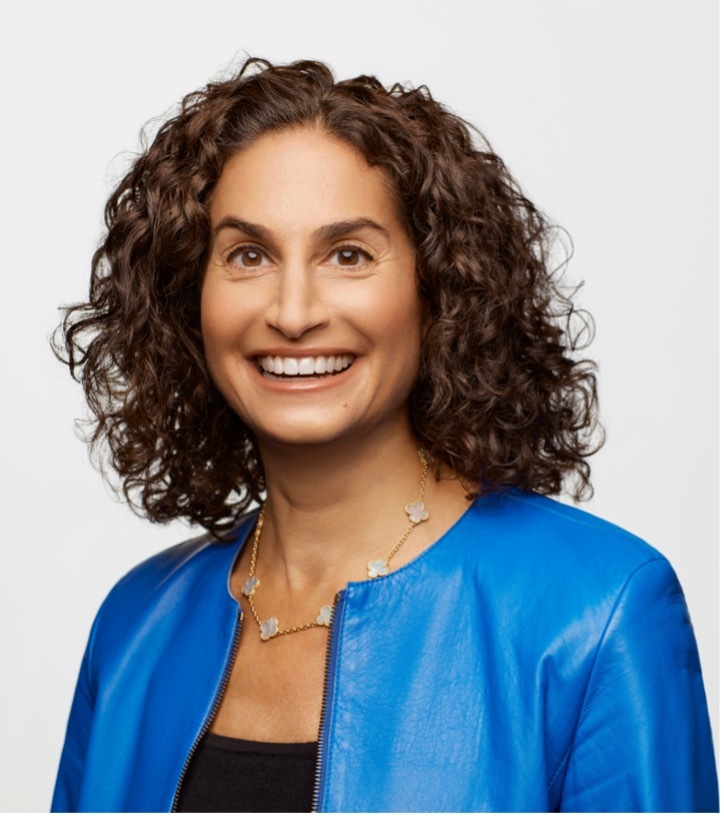 Emily Portney
CEO, BNY Mellon's Asset Servicing
Emily Portney is the CEO of BNY Mellon's Asset Servicing business, which provides custody, fund services, and data and platform solutions to asset owners, traditional and alternative investment managers, insurance companies, banks and broker-dealers. She is a member of BNY Mellon's Executive Committee.
Emily also leads the company's client commercialization efforts, responsible for driving improved commercial margin outcomes across the firm.
Previously, Emily was BNY Mellon's chief financial officer, responsible for the company's global financial strategy and finance functions, including controllership, the business-line CFO teams, treasury, capital management, tax, corporate development, investor relations, procurement and real estate. Prior to becoming CFO, she led the global client relationship, sales and service teams for Asset Servicing and oversaw its business in the Americas.
Before joining BNY Mellon, Emily was CFO for Barclays International, where she helped to establish the non-ring-fenced bank and led a global organization spanning the Corporate and Investment Bank, the Private Bank, and the Cards and Payments businesses. She began her career with J.P. Morgan and held various leadership roles in her more than 20 years with the company.
Emily is a member of the board of directors for MarketAxess, a publicly traded corporation. She holds a Master of Business Administration from Columbia Business School and a bachelor's degree from Duke University.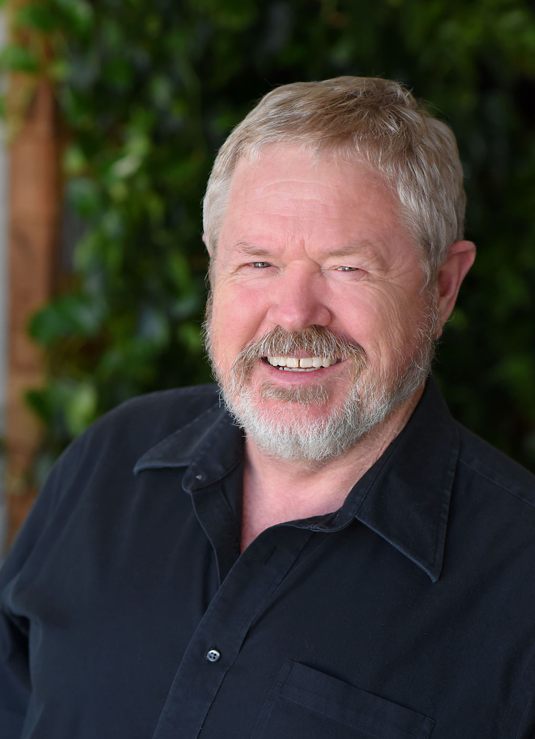 Bill Proudman
Co-Founder and CEO, WMFDP LLC | FDP Global
Bill Proudman pioneered workshops for white men in the mid-90s after repeatedly noticing that white male leaders disengaged from diversity efforts. His provocative work led to the founding of WMFDP, with the firm's focus on guiding leaders to a place of deeper understanding and awareness, heightened cultural competence, and transformative and courageous leadership.
WMFDP is based in Portland, Oregon with almost 15 staff and 35 consultants. Some of the firm's clients include BAE, S&P Global, Abbvie, Mass Mutual, Applied Materials, National Hockey League, Parexel, P&G, Engie and Amazon Web Services. For over 40 years, Bill has served as a consultant, coach and facilitator on issues of team effectiveness, cultural competence, diversity, inclusion and equity and leadership development.
Bill is also the co-author of a three-volume field guide on diversity partnerships. He is working toward the day when all people view a diverse and inclusive work environment as vital to maintaining a company's competitive edge and is in everyone's self-interest.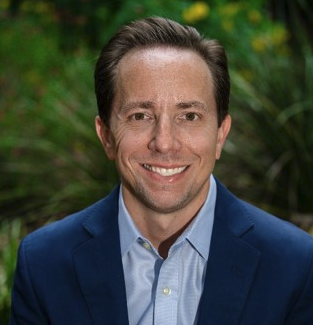 Ryan Rue
President, American Funds Service Company, Capital Group
Ryan Rue is President of American Funds Service Company (AFS), part of Capital Group (CG).
Ryan has 25 years of industry experience, 19 years with Capital Group. In his role, Ryan is head of all transfer agency functions, responsible for developing and executing service strategy, driving the client experience, and partnering with distribution channels.
Ryan has held a variety of roles across business analytics, compliance, distribution, operations, planning, and project management. Ryan has been a contributor to Capital's Diversity, Equity, and Inclusion initiatives through his involvement with Capital Communities, including driving outcomes for CG Pride, which promotes a broader awareness and respect for the LGBTQ+, helping associates bring their best selves to work. Ryan also Chair's the AFS DE&I Steering Committee.

Prior to Capital, Ryan was with Invesco for several years where he held leadership roles within the transfer agency and recordkeeping areas of the business. Ryan is a graduate of The University of Texas at Austin, and he holds FINRA Series 7, 24 and 63 licenses. Ryan is based in Indianapolis, IN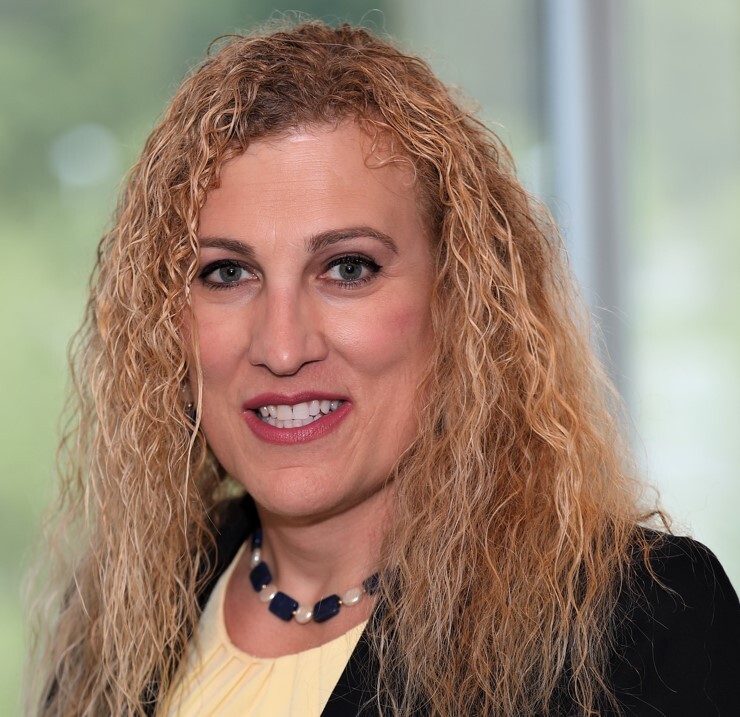 Erica Seremeta, CIMA
Global Director of DEI Client Engagement, BlackRock
Erica Doray Seremeta, CIMA®, (She/Her) is the Global Director of Diversity, Equity & Inclusion (DEI) Client Engagement within Human Resources. She is responsible for developing and driving BlackRock's DEI client engagement strategy and alignment globally, ensuring that we are proactive in responding to clients' needs.
In her role, Erica amplifies BlackRock's DEI strategy to clients, including directly engaging with key contacts and training client-facing professionals on best practices in DEI engagement. Erica works across all distribution channels, including both institutional and retail clients. She partners with relationship managers engaging clients such as Pensions, Foundations, Endowments, Retirement Organizations, Corporations and Non-Profits. She also works with the Global DEI Executive Committee, DEI Business Leads, Ambassadors, Human Resources leaders.

Previously, Ms. Seremeta was a Relationship Manager within the Aladdin Product Group's Client and Sales Solutions team, where she was responsible for driving the unification strategy and adoption of enablement technology in partnership with the Client Experience Platform for BlackRock's Institutional Client Business.
Ms. Seremeta's service with the firm dates to 1998, including her years with Merrill Lynch Investment Managers (MLIM), which merged with BlackRock in 2006. In 2008, she formed BlackRock's Advisor Services Group, which handles financial professional inquiries and supports BlackRock's Wealth Sales Teams. Her previous roles at MLIM include Regional Sales Desk Manager, Sales Associate and Syndicate Equity Coordinator. Ms. Seremeta began her career in Defined Assets Funds at Merrill Lynch as a Hybrid Market Leader.
Ms. Seremeta earned a BBA degree in finance and an MBA degree in finance from Rider University in 1998 and 2003, respectively. She is also a Certified Investment Management Analyst (CIMA), FINRA Series 24 and holds a DEI certification from Cornell University. Ms. Seremeta is an active board member for IDAC: Inclusion & Diversity Advisory Council and an Investment Company Institute DEI Committee member. She has been a featured speaker and panelist at numerous external events along with serving as a keynote speaker for BlackRock's LGBTQ+ client program.
Shundrawn Thomas
Founder and Managing Partner, The Copia Group, LLC
Shundrawn A. Thomas is a professional investor and corporate executive with over 27 years of impactful leadership in financial services. He is the Founder and Managing Partner of The Copia Group (TCG), a private investment firm which provides capital solutions for lower middle market companies and drives social impact through the power of scalable businesses.
Prior to founding TCG, Shundrawn served as President of Northern Trust Asset Management, a leading global investment manager with then $1.3 trillion in assets and served as a member of the executive management group of Northern Trust Corporation. His executive roles included Head of FlexShares ETFs, President of Northern Trust Securities, and Head of Corporate Strategy. Prior to joining Northern Trust, Shundrawn worked at Goldman Sachs and Morgan Stanley in sales, trading, and research divisions.
Highly respected for his authentic leadership style, Shundrawn has earned numerous industry accolades. In 2017 Black Enterprise Magazine identified him among the Most Powerful Executives in Corporate America. In 2021, Shundrawn became a member of ThinkAdvisor's 2021 class of industry luminaries, and InvestmentNews honored him with a lifetime achievement award for leadership in diversity, equity, and inclusion.
Shundrawn is an esteemed speaker, thought leader, and published author. He serves as a Board Director of Reinsurance Group of America (NYSE: RGA) and as a trustee for the Financial Accounting Foundation. Shundrawn also supports a range of philanthropic causes including serving as a trustee for Rush University Medical Center and Chicago's Museum of Science & Industry.

Shundrawn received a B.S. degree in accounting from Florida A&M University and an MBA degree from the University of Chicago Booth School of Business, where he was a Toigo Fellow. Shundrawn is happily married to his lovely wife, Latania, and they have two young adult sons
Elba Vasquez
Senior Vice President, US Head of Client Management, HSBC Global Asset Management
Elba has been with HSBC Asset Management since 2003. She started her career with HSBC in product development, and in 2010 became the Head of Client Services in the US, serving the needs of institutional clients. In 2021, Elba took on additional responsibilities as the Head Client Operations, focusing on delivering operational excellence for clients to ensure business retention and delivery of excellent client service.
Prior to joining HSBC, Elba held a number of different roles from overseeing fund service providers, managing a call center, sales and marketing of new products including the launch of the first international Exchange Traded Funds in the US market, to serving on several boards.
In her spare time, Elba pursues one of her greatest passions, Diversity, Equity and Inclusion and is the co-Chair of the HSBC Hispanic Latin Diversity Committee, the HSBC Hispanic and Latin Employee Resource Group, serves on several local and global DE&I committees at HSBC, and is an active member of Nicsa's Diversity Project Industry Engagement & Events Committee, and finally, the Association for Latin Professionals of America (ALPFA).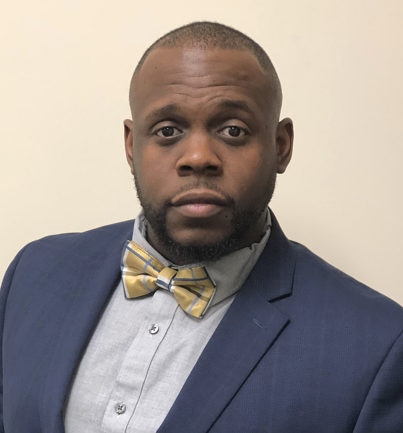 Alfonzo Willoughby
Compliance Manager, Broadridge
Alfonzo started his career with Broadridge Financial Solutions in 2015 by supporting various critical audit functions. He is currently a Risk and Compliance Manager on the Investor Communications Solutions (ICS) side of the business. Through his effective partnerships with senior and executive leadership, Information Security, and external auditors, Alfonzo's determination for delivering the highest levels of Compliance and Risk oversight for the ICS business continues to drive and support the organization's overall risk approach and posture for Broadridge's clients.

Prior to Broadridge, he obtained a BS from the University at Buffalo and an MS from SUNY Old Westbury. He has spent several years in Financial Services and devoted a year to a non-profit that focused on the education sector. His early life, collegiate, and professional experiences combined have fostered a strong interest in the understanding and upliftment of Diversity, Equity, and Inclusion efforts.
A few years ago, Alfonzo partnered with a small group of associates, including Broadridge's 2023-2024 Rising Star nominee Timothy Leung, to expand the presence of the MultiCultural Associate Network (MCAN), an associate-led employee resource group (ERG), to new office locations. Since then, Alfonzo continues to hold leadership roles at the local chapter and global levels where his passion drives lasting best practice, engagement, and operational excellence. He currently serves as MCAN's Global Strategy Lead and had the distinct privilege of being chosen as Broadridge's 2022-2023 Rising Star Honoree.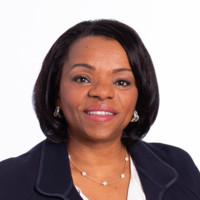 Donna Wilson
Head of Investment Due Diligence, Invesco
Donna Chapman Wilson is the Head of Investment Due Diligence for Invesco's US Wealth Management Platform. She leads a team that works to bring the investment strengths of Invesco to research teams at our wealth management clients. Ms. Chapman Wilson has more than 20 years' experience as a leader and role model within Invesco's investment organization. She joined Invesco in 1997 as a product specialist for the fundamental growth equity teams before moving to a client portfolio manager role for Invesco Quantitative Strategies (IQS) in 1999. She was a member of IQS's management team, with responsibility for strategic planning and direction, and led the US Client Portfolio Management team until 2016, when she was promoted to portfolio manager for the IQS US retail funds.
Prior to joining Invesco, she held positions with J.P. Morgan, General Motors Asset Management, Mercer Investment Consulting and the Federal Reserve Board of Governors. Ms. Chapman Wilson earned an MBA in finance from the Wharton School of the University of Pennsylvania and a BA degree in economics from Hampton University. She is a member of the Board of Directors of the Women's Bond Club of New York and a founding member of the Invesco Women's Network.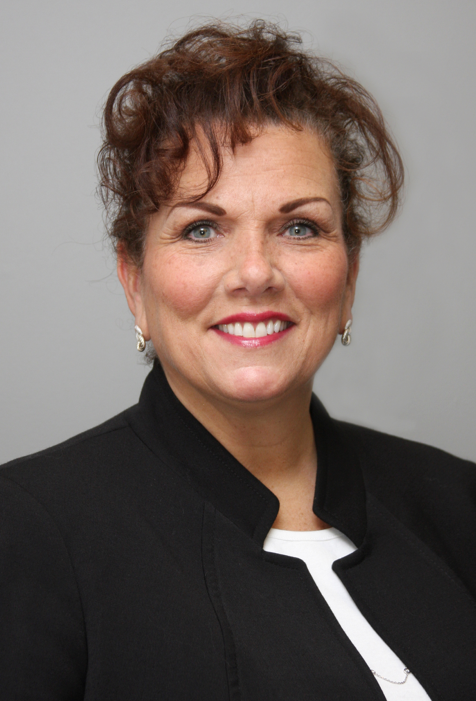 Rheeta Wise
President, MFS Service Center, MFS
Margarheeta C. Wise is president of the MFS Service Center and a senior vice president of MFS Investment Management® (MFS®). She brings more than 30 years of industry experience to her role managing the MFS Service Center, which is responsible for managing shareholder and dealer servicing departments, maintaining records, processing transactions, distribution of fund and shareholder information, fund implementation, risk management and regulatory oversight and monitoring.
Rheeta joined MFS in 2005 from PFPC Inc., where she was a senior vice president responsible for the product development and project management organizations on behalf of its transfer agency division. Prior to that, she was a senior vice president with the BISYS organization responsible for sales and marketing support and product development. A large part of Rheeta's career was spent with First Data Inc., where she held several positions within its transfer agency division, exiting as a senior vice president of the product development and distribution services team.
Rheeta attended the University of Massachusetts, Boston, and Boston University, where she received her certification in Project Management. She has been a long standing member of NICSA, serving on several committees during her career, and previously served on its board of directors. She also currently serves as the chairperson of the Operations Committee of the Investment Company Institute (ICI).
There are no matching speakers.
| Access Date | Quiz Result | Score | Actions |
| --- | --- | --- | --- |