The Global Pandemic & Its Impact on the Future of the Transfer Agency
Recorded On: 06/10/2020
Register

Prices available after logging in
Learn more about the industry in motion and how TAs can prepare for the post-crisis recovery period. Join our panel of experts to learn how the COVID-19 crisis has impacted the future of the TA and explore best practices for enhancing the immunity of the transfer agency in the event of another crisis.
Learning Objectives:
· Lessons learned during the COVID-19 pandemic
· Preparing transfer agencies for the post-crisis recovery period
· Impact of M&A transactions on transfer agent operations
· Best practices to enhance the future of the transfer agency

Sponsored by: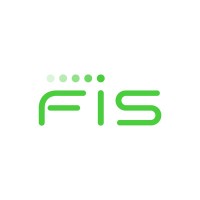 Jeff Young (Moderator)
Enterprise Strategist, Asset Management Solutions, FIS
Jeff oversees product operations for FIS' Asset Management businesses as well as the client services/relationship management team within the FIS Transfer Agency. He brings over 30 years of experience in the mutual funds, wealth management, and investment services industries. Prior to joining FIS in 2017, he worked as Vice President and Director of Relationship Management of Ultimus Fund Solutions, LLC., where he was responsible for the firm's relationship management team. Prior to the acquisition of Huntington Asset Services by Ultimus Fund Solutions, he functioned as President of both Huntington Asset Services, Inc., and its affiliated broker-dealer, Unified Financial Securities, Inc., which represented over $48 billion in assets. Earlier in his career, he held several leadership positions with BISYS Fund Services and served as a senior consultant with Broadway & Seymour.
In addition to holding various officer positions for several fund families, he had also served as the Chairman of the Board of Valued Advisers Trust since its inception in 2008, as Chairman of the Board of the Capitol Series Trust since its inception in 2013, and on the Board of Trustees of the Coventry Group and The Coventry Funds Trust. He currently serves on the NICSA Fund Administration Committee, and previously served as a board member and secretary to the Greater Cincinnati Mutual Fund Association. He is a former member of the faculty of the Harry Blythe School of Banking, a current member of the Ohio University Trustees Academy, and a member of the Ohio University College of Business Finance Advisory Council.

He has been an industry panelist and speaker and has authored, co-authored, and published articles and papers on topics ranging from social media to fund governance. Jeff earned his bachelor's and master's degrees in business administration from Ohio University, where he frequently serves as a guest lecturer.
$i++ ?>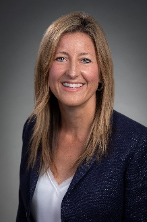 Kim Zavislak
Partner, KPMG LLP
Kim Zavislak is an Audit Partner at KPMG LLP and has been with the firm 21 years. She leads the Asset Management practice in Mid-America and is very active in the investment management industry, both locally and nationally. Kim has extensive experience in providing financial reporting guidance and audit services to a wide spectrum of financial services clients, including investment advisors, banks, broker dealers, exchange traded funds, mutual funds, separate accounts and alternative investment funds. In her role as an audit partner, Kim serves a large number of SEC registrants and works with several different boards throughout the United States. Other activities include: conducting governance training for both fund advisors and their boards and, assisting clients with complex matters including valuation, multiple sub advisory relationships, master-feeder fund structures, multi-class structures, derivatives, reorganizations, common trust conversions and fund accounting/transfer agent conversions. Kim is passionate about and well respected within the investment management industry and is a regular speaker and contributor at investment management forums and regularly attends Investment Company Institute conferences.
Kim is a member of the KPMG Columbus office leadership team and also serves as the HR Partner and Alumni Committee Chair. Kim also serves as the Mid America Audit Innovation leader. She previously served as the Columbus office People First Chair and is very active in KPMG's Network of Women (KNOW). Kim makes it a personal priority to create a compelling work environment and to inspire young professionals to develop confidence and realize their full potential, and to that end she has been instrumental in the mentoring of several young professionals in both her office and her region. She has shown a special ability to connect with young female professionals and due to this has been requested to mentor and counsel high performing females across the country to assist in their career progression at KPMG. Kim's involvement in the community includes serving as past Board Chair of Lutheran Social Services of Central Ohio (LSSCO) whereby she also served on the Executive, Finance and Nominating Committees. During her role as Board Chair, she helped oversee a nationwide CEO search and the onboarding of the new CEO. In addition, during Kim's tenure as Board Chair, LSSCO completed two acquisitions and she was instrumental in the restructuring of the board. Kim currently serves on the Board and Co-Chairs the Development Committee for Junior Achievement of Central Ohio, whose mission is to prepare kids for the business of life. Kim is also co-chair of the Ohio Chapter of Women Corporate Directors
$i++ ?>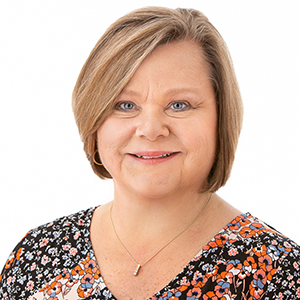 Kathy Stelter
VP, Chief Operations Officer, Thrivent Funds
Kathy Stelter is the VP, Chief Operations Officer for Thrivent Funds. She has worked in all aspects of the transfer agent space for the last 20+ years and recently celebrated 6 years at Thrivent. Today she has responsibility for all operations of the transfer agent, as well as the principal underwriter/distributor. Passionate about efficiency, compliance and execution, Kathy has spent many years working with various partners and committees and has developed strong relationships with many people throughout the industry. Kathy and her husband spend their days at their lake home in Wisconsin. In their spare time they love being with their grandchildren and traveling.
$i++ ?>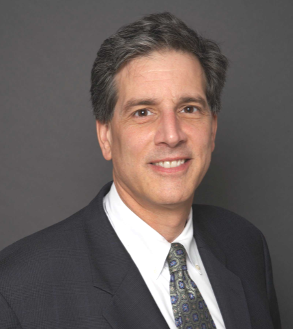 Fred Naddaff
Lead Independent Trustee, Symmetry Panoramic Funds Board of Trustees
Fred Naddaff has a proven track record of leadership success in both executive management and board level environments spanning a career of over 40 years. He is knowledgeable in all aspects of fund operations, including transfer agency, fund accounting, administration, technology and regulatory and compliance. Fred currently serves as Lead Independent Trustee of the Symmetry Panoramic Funds Board of Trustees.
Before retiring, Fred served as Chief Operating Officer of Transfer Agency and Investor Services at FIS Global. Prior to FIS Global, Fred joined Citi Investor Services as part of the BISYS acquisition in 2007 and assumed the role of North America Business Head for Citi Fund Services. He also served as President of Citi Fund Services, Inc. and provided executive oversight of Citi's North America outsourcing services. Pre-Citi, Fred was President of BISYS Fund Services, Inc., responsible for all aspects of the business, including domestic and international operations, technology, and strategic development. Before joining BISYS, he spent 10 years with First Data Investor Services Group (now BNY Mellon Asset Servicing), serving the last three years of his tenure in the role of Chief Operating Officer, managing all aspects of the operation. In addition, he previously held senior management positions at State Street Bank
and Boston Financial Data Services.


Fred is a frequent speaker at industry conferences and is widely quoted in areas of asset management. He has authored numerous published articles and papers on a wide range of industry topics. He is actively involved in industry groups including previously serving as Chairman of the Board of Directors of Nicsa. He is also a member of the Independent Directors Council, as well as the Expect Miracles Foundation Leadership Council, an industry- based cancer charity. Fred was the recipient of the 2016 Robert L. Gould Award which recognizes outstanding achievement by an individual who has helped the
mutual fund industry better serve its investors by improving the quality of customer service, providing thought leadership in the areas of regulation and compliance, and reducing shareholder expenses through implementation of technology and back office streamlining.
$i++ ?>
Key:

Complete

Next

Failed

Available

Locked
06/10/2020 at 2:00 PM (EDT) | 60 minutes
06/10/2020 at 2:00 PM (EDT) | 60 minutes