Listen, Learn & Lead | Black Voices
Recorded On: 11/05/2020
Register

Prices available after logging in
A Continued Dialogue on Authentic Allyship.
Join us for an important discussion about race in the asset management industry. Hear from a range of generational perspectives about what it means to be a Black senior leader, mid-level manager, or new entrant in the industry. Take away actionable guidance and tips that all business leaders – across all levels, racial identities, and backgrounds – can leverage to address inequalities in the workplace, to build more inclusive organizations, and harness the benefits of a diverse workforce.
This program is sponsored by: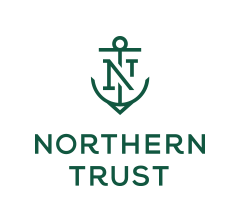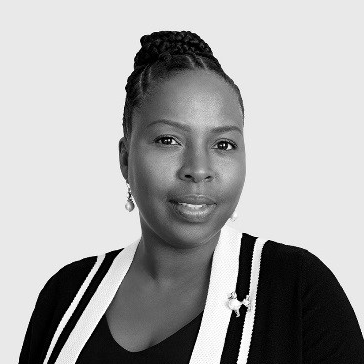 Naadia Burrows (Moderator)
Chief Diversity Officer, Broadridge
Naadia Burrows is Broadridge Financial Solutions' newly appointed Chief Diversity Officer. Naadia has held various roles of increasing seniority over the course of her 25 years with Broadridge and its predecessor companies. She is now responsible for designing and implementing a holistic DEI strategy, and partnering with Broadridge's business units and Human Resources team to develop the resources and competencies needed to enhance the organization's culture of belonging and diversity. She is
joining Broadridge's Executive Leadership Team and will serve as an advisor on global initiatives, such as Broadridge's Executive Diversity Council, Associate Networks, recruitment, and compliance efforts. Prior to being appointed Broadridge's CDO, Naadia led the organization's Mutual Fund Regulatory Communications business, which services more than 900 mutual fund complexes. In addition to her P&L ownership responsibilities, Naadia is credited with driving go-to-market strategies and product development efforts. She also actively met with the Securities and Exchange Commission and other industry constituents regarding regulatory matters to help ensure investor communication improve shareholder experiences and provide cost efficiencies. She began her career with the company in 1995, starting in client services and quickly assuming management responsibilities, becoming a Vice President in 2009 and a General Manager in 2017. Her experience in the financial services industry includes
expertise in executive management, client services, operations, and product development. Naadia is a dynamic leader, a supportive mentor and a trusted partner.
Naadia earned her Bachelor of Science in Economics and a minor in Africana Studies from Stony Brook University, and has completed Columbia Executive Education and Wharton/Securities Industry and Financial Markets Association leadership and executive education programs.

$i++ ?>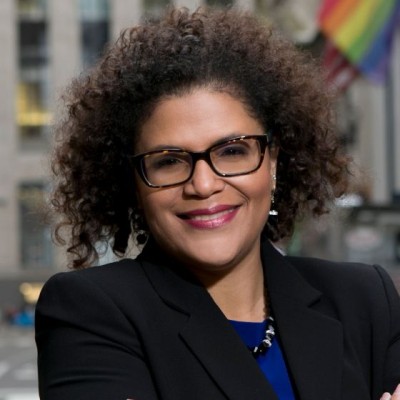 Kim Evans
Senior Vice President, Northern Trust
Kimberly Evans is a Senior Vice President at Northern Trust in Alternative Fund Services. She is the North America Head of Private Capital Administration — a fast growing segment for the firm. Prior to this role, she led the Governmental, Sovereign Wealth, and Taft Hartley/Union pension and treasury business, in the US, Central and South America, with over USD 880 billion in Assets Under Custody (AUC).
In addition to her direct business responsibilities, Kim also has a track record for deep engagement in organizational initiatives that holistically drive the organization forward. This includes recently leading a major organizational alignment project, the operations and technology engagement program, and currently serving as the President of the Women In Leadership Business Resource Council (WIL BRC) at Northern Trust.
With over 25 years of experience, Kim is a business transformation expert. Kim has developed, led, and executed business and change strategies for five financial services organizations, managed teams in six countries, and has implemented technical and organizational programs that have impacted over 27,000 financial services professionals throughout her career. She has also owned and operated businesses as an independent consultant and as a franchise owner. Kim's core expertise includes creating and executing business strategy, developing and maximizing talent, and ultimately driving change and transformation to make organizations competitive, effective and efficient.
Kim graduated from the University of Illinois at Urbana-Champaign with a Bachelor of Science in Psychology and has earned numerous business, leadership, and technical certifications throughout her career.
Kim is a Chicago United 2019 Business Leader of Color honoree, a Leading Women's Executive Alumni, and a three-time Chairman's Award recipient. She was also recognized as a Leader in Philanthropy by the University of Chicago and currently serves on the board of the Chicago Public Education Fund (The Fund), which targets the development of principals within Chicago Public Schools (CPS).
$i++ ?>
Ingrid Jacobs
Vice President, Chief Diversity and Inclusion Officer, Eaton Vance
Ingrid Jacobs is a vice president of Eaton Vance Management and chief diversity officer. She is responsible for leading efforts to attract, develop and retain a diverse workforce and to foster more inclusive work environments across the firm's subsidiaries and affiliates. She joined Eaton Vance in 2018. Ingrid has a wealth of experience designing and implementing diversity and inclusion strategies at global corporations. Before joining Eaton Vance, she was head of corporate diversity and inclusion at Raytheon Corporation. Previously, she was global head of diversity and inclusion at Whirlpool Corporation and was associated with Fifth Third Bank, General Electric and Bank of America. Ingrid earned a B.S. in agricultural business from The Ohio State University and a master's degree in human resources development from Xavier University.
$i++ ?>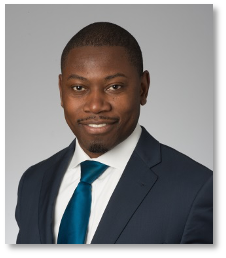 Noel Samu
Executive Director, J.P. Morgan
Noel Samu is an Executive Director - Financial Reporting at J.P. Morgan Chase Bank, NA. Based in Boston, MA, Noel is responsible for the financial statement and audit process for mutual fund clients of J.P. Morgan. He has over 15 years of experience in the Investment Fund industry, including financial statement, performance, regulatory and compliance reporting, talent management, audit, business analysis, change management, process optimization and automation.
In his current role, Noel has set out leverage technology and innovation to deliver scalability by helping to implement an automated end-to-end financial reporting solution enabling exception-based, straight though processing. Prior to his current role, Noel led the Alternative Investment Financial Reporting team at J.P. Morgan. He joined J.P. Morgan in their Bermuda office before moving to Boston to help setup the centralized financial reporting team.
Before joining J.P. Morgan, Noel worked with KPMG in their Cayman Islands Alternative Investment practice as an audit manager supporting the audit, risk and business review process for Hedge Fund clients.
Noel is a CFA Charterholder and a member of the Institute of Chartered Accountants and holds an undergraduate degree in Accounting from the University of South Africa. He was recently nominated for and selected as a winner of the 2019 NICSA NOVA award winner in the Emerging Leaders category.
Noel enjoys traveling, music and watching and playing sport. He is a firm believer in the power of mentorship to broaden horizons and has been involved in programs within and outside of J.P. Morgan.
$i++ ?>
Key:

Complete

Next

Failed

Available

Locked
11/05/2020 at 2:00 PM (EST) | 60 minutes
11/05/2020 at 2:00 PM (EST) | 60 minutes
11 Questions
Post webinar survey