Thursday, March 2
7:15am – 8:15am ET
Bonus Breakfast: Delivering the Digital Experience
Overview
---
Delivering the Digital Experience
In today's investment environment, investors expect nothing short of a full digital experience. To effectively win and retain investors, firms need capabilities like omni-channel, real time self-servicing, access to useful and predictive business data intelligence, secure and interactive virtual assistance and digital asset investing. Transformative digital technologies have matured such that these expectations can now be met by your firm. Come and hear successful hands-on case studies as to how your firm can leverage these digital capabilities to improve your service levels, attract and retain assets, and get the latest on distributed ledger technology and tokenization to position yourselves for what's coming in our industry.
Moderator
---
Chuck Gallant, Director, Asset Servicing Digital Solutions, BNY Mellon
Speaker(s)
---
Patrick Bataille, Global Head of Digital & Experience, BNY Mellon
Diana Davenport, Principal, Digital Asset Custody Product Development, Securities Services & Digital, BNY Mellon
Janelle Prevost, Head of Investor Solutions, Asset Servicing, BNY Mellon
Sponsored by: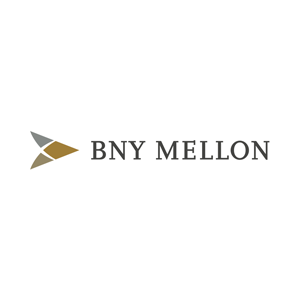 The Bonus Breakfast will not be available for virtual attendees.
7:30am – 8:20am ET
General Breakfast in Nicsa Hub
8:20am – 8:30am ET
Chairman's Address and Opening Remarks
Speaker
---
Scott Brady, Head of US Product Development & Strategy, Columbia Threadneedle Investments
8:30am – 9:15am ET
Keynote Presentation: Economic & Election Impact
Overview
---
Dr. David Kelly, one of the industry's most respected authorities on capital markets, will address Nicsa members at the 2023 Strategic Leadership Forum in Ft Lauderdale this March.
Dr. Kelly is the Chief Global Strategist and Head of the Global Market Insights Strategy Team for J.P. Morgan Asset Management. With a focus on investment implications of an evolving environment, Dr. Kelly will share his views on the economic landscape and prospective asset class returns.
Attendees will benefit from this Economic & Election Impact Masterclass and have an opportunity to ask questions that will shed light on an environment of rapid market change, evolving political policy, and increasing investor expectations.
Speaker
---
Dr. David Kelly, Chief Global Strategist, J.P. Morgan Asset Management
Sponsored by: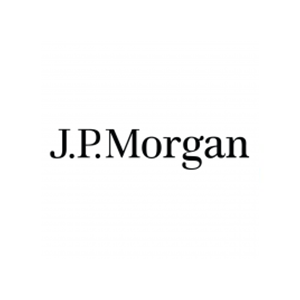 9:15am – 10:15am ET
View from the Boardroom
Overview
---
Hear from industry executives and past Nicsa board members who have made successful transitions onto Fund boards at top asset management firms. This panel will share how their unique industry and Nicsa experience has been instrumental in providing governance and increased value for fund shareholders.

In addition to sharing thoughts on top priorities for their respective fund boards, this panel will discuss changes to governance practices in the post-Covid era, third party oversight practices, and challenges with new regulatory initiatives including ESG, valuation and derivatives rules.
Moderator
---
Carolyn McPhillips, President, Mutual Fund Directors Forum
Speaker(s)
---
Barry Benjamin, Independent Trustee, Morningstar Funds Trust Board
Maureen Leary Jago, Independent Director, Edward Jones, Bridge Builder Funds
Fred Naddaff, Lead Independent Trustee, Symmetry Panoramic Funds
10:15am – 10:35am ET
Break in Nicsa Hub
10:35am – 10:50am ET
DEI Lightning Talk: Meet a Rising Star, Sabaha Ahmed, CFA
Overview
---
Looking for insights on talent retention and how to support rising leaders in your organization? Diverse, emerging leaders in the industry are recognized annually via Nicsa's Rising Star program. Hear the story of one Rising Star: her personal journey, her hopes for the industry, and her perspective on how being recognized and mentored impacted her career. 

Speaker(s)
---
Sabaha Ahmed, CFA, VP, Credit Research, HSBC Asset Management
10:50am – 11:50am ET
Rethinking Your Product Pipeline
Overview
---
Asset managers and distributors discuss key product trends identified by Cerulli Associates. Get fresh insights on development and distribution planning for mutual funds, ETFs, and alternatives as well as customized and packaged products.
Moderator
---
Scott Smith, Director, Cerulli Associates
Speaker(s)
---
Sandy Bolton, Executive Vice President, Head of Wealth Management Solutions, Ameriprise Financial Services
Stephen Patrickakos, Managing Director, Head of Managed Investments, Bank of America/Merrill Lynch
Greg Weiss, Managing Director, Head of Managed Accounts, BlackRock
11:50am – 12:30pm ET
Lunch to-go and Break
1:00pm – 5:00pm ET
Nicsa Gives Back Afternoon
Blackwell Scholarship Charity Golf Tournament
Volunteer Event
6:30pm – 8:30pm ET
Nicsa Gives Back Dinner
Volunteer of the Year Awards
Golf Awards
Volunteer Event Overview
| Access Date | Quiz Result | Score | Actions |
| --- | --- | --- | --- |